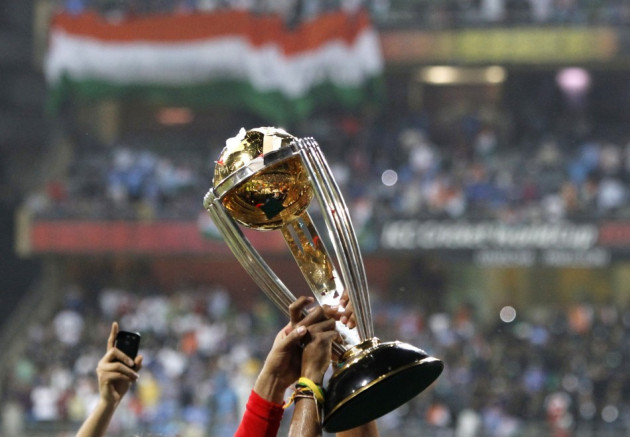 Domestic violence increased by around 30 per cent every time England won or lost a 2010 World Cup match, a study has found.
It is thought this increase is due to the levels of alcohol consumed and people's highly charged emotional states.
The research, by Professor Allan Brimicombe and BBC News journalist Rebecca Café, found that there was a rise in domestic violence during football matches where there was a win or loss, but a draw led to no increase.
They looked at statistics provided by police forces in England. Findings showed that after the 1-1 draw against the USA, domestic violence fell by 1.9 per cent, while the draw against Algeria led to a 0.1 per cent increase.
However, after England won its match against Slovenia, domestic violence increased by 27.7 per cent.
When the England squad left the competition after losing to Germany 4-1, there was a 31.5 per cent rise.
The report said: "Major sporting events do not cause domestic violence, as perpetrators are responsible for their actions. But the levels of alcohol consumption linked to the highly charged emotional nature of those events seems to increase the prevalence of such incidents."
The British Crime Survey from 2001/02 found that there were around 635,000 incidents of domestic violence in England and Wales duirng this period. It showed 81 per cent of the victims were women and 19 per cent were male.
On average, two women are killed every week by a partner and one in four women will experience domestic violence in their lifetime.
Brimicombe, from the Centre for Geo-Information Studies at the University of East London, said: "Domestic violence is widespread, accounting for 15 per cent of all violent crimes and 35 per cent of murders in the UK
"Our research shows that increased levels of domestic violence are associated with national football matches, but only if there is a definite win or lose result.
"The percentage differences that we found are so great that we believe we have established a strong case for linking wins and losses, but not draws, to increased domestic violence.
"I hope that the findings will encourage improved education around the links between major sporting events and peaks in domestic violence and greater awareness of the risk."
Brimicombe said this research shows there is a strong case for educating pupils about domestic violence and having event organisers promote initiatives to tackle the issue. He also thinks police should be more prepared for peaks in domestic violence during major sporting events.
England are playing San Marino in a 2014 World Cup qualifying match tonight.