Environmental and regulatory concerns raised as UK enters Trans-Pacific Partnership
The UK's agreement to join the Comprehensive and Progressive Agreement for Trans-Pacific Partnership (CPTPP) has provoked environmental and regulatory concerns, despite support from the Labour Party.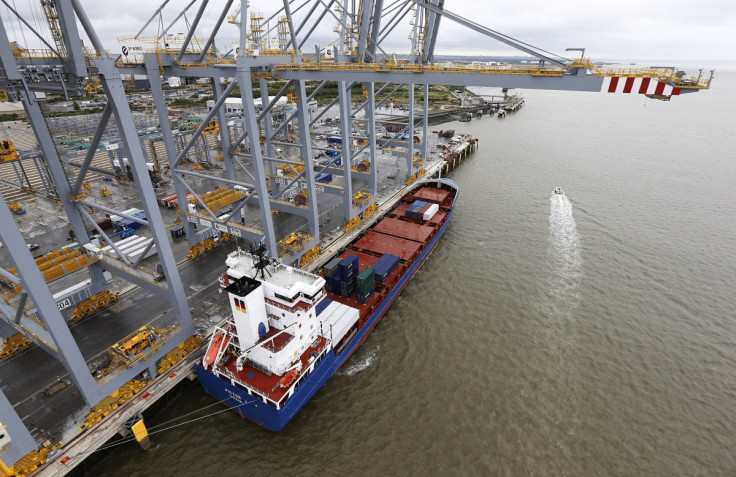 Environmental and regulatory concerns have been raised in response to the recent agreement reached by the UK government to join CPTPP, the Comprehensive and Progressive Agreement for Trans-Pacific Partnership. CPTPP is a trade pact formed by 11 nation-states across the Asia Pacific and the Americas. It includes Japan, Australia, Canada, New Zealand, Vietnam, Singapore, Malaysia, Brunei, Mexico, Chile and Peru. Notably, the pact does not include China, which applied to join in 2021.
Announced one year after formally leaving the EU, the British government applied for the UK to join CPTPP in February 2021. According to the government, membership of the free trade bloc does not entail the UK giving up the power to create its own laws, ensuring that Britain keeps the pooled sovereignty it took back from the EU following the 2016 referendum.
If Britain alone joins CPTPP, the combined GDP of the trading bloc will be £11 trillion according to the UK government. Costa Rica, Ecuador, and Uruguay have also initiated applications to join. Other potential members include the Philippines and South Korea. Crucially, in the event of all these countries joining, the total GDP of CPTPP would be £13 trillion.
Benefits of CPTPP Membership
The benefits highlighted by the UK government include access to new international markets, with tariff cuts expected to benefit UK exporters. For example, over 99 per cent of goods exported to CPTPP countries qualify for a zero tariff, creating improved opportunities for British firms. In total, CPTPP membership could amount to gains of £1.7 billion in British exports to CPTPP members.
Moreover, according to the UK government, membership places the UK centrally amongst key nation-states within the global international system. For example, the government specifically refer to Vietnam, which is expected to rise at one of the fastest rates economically in the coming decades. Other benefits outlined by the government include improved data flows, diversified supply chains, and access to high-quality consumer goods.
Sceptics of Britain in CPTPP
Sceptics include Caroline Lucas MP, a member of the UK Trade and Business Commission, who has raised concerns about CPTPP membership for Britain's ability to meet its climate commitments, implying that stretched supply chains will increase environmental and climate damage. She also claimed that membership will "undercut environmental and food standards in the UK."
Similarly, Naomi Smith, Chief Executive of Best for Britain, has explained that whereas Britain worked to raise standards within the EU, CPTPP members will likely push Britain to "lower food standards and environmental protections." For example, the removal of palm oil tariffs constitutes a condition for the UK to join CPTPP, raising concerns over deforestation. In contrast, last year the EU introduced measures banning products which contribute to deforestation.
Furthermore, Best for Britain claims that losses in trade incurred from leaving the EU are unlikely to be compensated for by access to the CPTPP trade pact. This analysis concurs with comments made by the Leader of the Opposition, Sir Kier Starmer.
Labour's Position
Whilst welcoming "any trade deal" for post-Brexit Britain, Starmer has also taken a sceptical approach, referring to the limited economic gains for Britain's economy expected from CPTPP membership. He also emphasised the need for Britain to develop a closer relationship with the EU.
Kier Starmer's response to Britain's accession to CPTPP comes after David Lammy MP, shadow secretary of state for Foreign, Commonwealth and Development Affairs, outlined Labour's approach to foreign policy in a speech to think tank Chatham House back in January. According to him, in power Labour would consolidate and develop the UK's "commitment to the Indo-Pacific."
Responding to a question on Britain's relationship to ASEAN (the Association of South East Asian Nations), Lammy referenced Labour's support for British membership of CPTPP, explaining how the ASEAN and Into-Pacific regions are "central" to Labour's foreign policy intentions, with half of the global economy operating in the Indo-Pacific / ASEAN region.
© Copyright IBTimes 2023. All rights reserved.