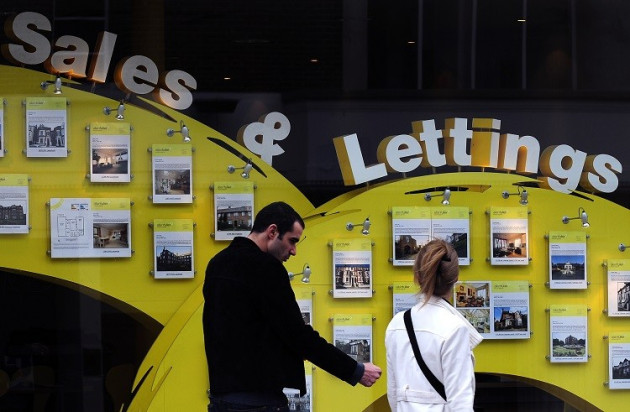 Estate agents in London admit to discriminating against black people looking for a home in the private rental market, an undercover sting has revealed.
During a BBC Inside Out investigation, 10 letting agents in north-west London said they would be willing to comply with landlords' demands not to let property to African-Caribbean people.
Speaking to an undercover reporter, all 10 said while they could not openly bar black people, they could use underhand methods which would prevent them from renting the flat, including not calling them back or pretending it was already under offer.
One letting agent adds that virtually all of their landlords do not want to let their properties to Afro-Caribbean or "troublesome people".
During the programme, one black researcher is denied a viewing at a property, while his white counterpart was shown around.
It is illegal for businesses to refuse to provide a service based on ethnicity under the Equality Act 2010.
The programme-makers attempted to show how agents descriminate by letting a three-bedroom flat in north Kensington.
One lettings manager at A to Z Property Services, in Dollis Hill, was filmed saying: "We cannot be shown discriminating against a community. But obviously we've got our ways around that.
"99% of my landlords don't want Afro-Caribbeans or any troublesome people."
The lettings manager at National Estate Agents, Willesden, added: "When someone [African-Caribbean] comes in, we won't advise them of this property.
"Even if it does get [asked about] we make up an excuse, to be honest with you."
Inside Out London producer Guy Lynn explained how this problem may occur across the UK. He said: "I spoke to lawyers, letting agents, landlords, they all said that this was something that was incredibly easy and very common for letting agents to do and particularly at the moment, in a landlord's market.
"Many of them seemed to think it was OK because they were hiding behind the 'I got asked to do it' argument. We focused on a section of west London, but numerous other reports and stories came through to me that this is a problem that is taking place across the UK."
Rob Berkeley, director of race equality think-tank Runnymede, said: "It's shocking that in 2013 outright racism is stopping people from finding a home.
"Many people think the days of landlords hanging 'No Blacks' signs outside properties are long gone - but discrimination clearly still exists."
Inside Out London will be broadcast on Monday (14 October) on BBC 1 at 7.30pm.