EU wants tech companies to clearly label AI-generated content
Concerns about the potential misuse of artificial intelligence have been mounting lately.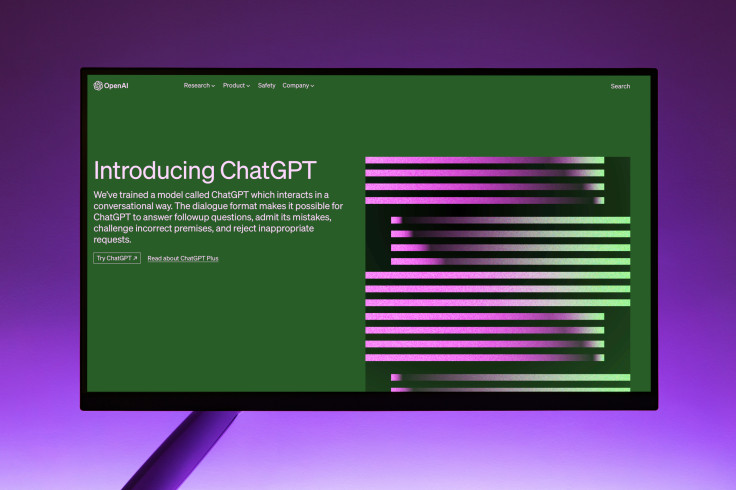 The European Commission has urged tech giants that use AI tools like Google Bard and OpenAI's ChatGPT to label AI-generated content. The European Union's executive body wants Google, YouTube, Facebook, TikTok, and other tech platforms to detect AI-generated photos, videos, and text and label them for users.
This is part of the European Commission's attempt to curb disinformation, which EU officials claim has been floating around the web more frequently since the Russo-Ukrainian war began. According to Brussels, AI tools are allowing criminals to spread false information. In fact, some cybercriminals are using ChatGPT-like chatbots to create fake news websites.
European Commission Vice President Vera Jourova told reporters on Monday that advanced AI tools including ChatGPT can effortlessly create complex, seemingly realistic content and visuals in a few seconds. Jourova also pointed out that people can use image generators to make realistic pictures of events that never took place.
"Voice generation software can imitate the voice of a person based on a sample of a few seconds," she added. In fact, Spotify is reportedly prepping to use the AI-trained voices of popular hosts with the help of similar technology.
Jourova also warned of Russian disinformation, which is spreading like wildfire in Central and Eastern Europe. Moreover, she noted that machines did not have "any right" to freedom of speech. Jourova has asked the 44 signatories of the European Union's code of practice against disinformation to help users identify AI-generated content. "The labelling should be done now — immediately," she insisted.
Will tech companies act in accordance with this request?
It is worth noting that tech firms do not need to comply with Brussels' latest request, considering the code of practice is voluntary. Andrea Renda, who is a senior research fellow on the digital economy with the Centre for European Policy Studies, believes there may also be a few technical barriers. "Nothing guarantees that they will be able to detect in real time that something is generated by AI," Renda told DW.
According to Renda, a considerable number of companies will choose to work on a "best-effort basis." So, the result isn't likely to be close to 100 per cent. Jourova, on the other hand, said Google CEO Sundar Pichai reassured her. Apparently, she asked the top executive whether he developed a technology that can detect AI-generated content and label it to let people differentiate between real and AI-produced content.
"Yes, but we are developing, we are improving the technologies further," Pichai told Jourova.
Twitter is unlikely to comply
Back in May, Twitter decided to withdraw from the EU Code of Practice. Jourova, who was understandably not impressed by the platform's decision to opt-out, said Twitter "chose confrontation." Jourova told reporters that the actions and compliance with EU law of the Elon Musk-owned social media platform will be urgently and vigorously scrutinised.
Notably, major content moderation obligations are slated to kick in for popular online platforms including Twitter under new EU legislation in May. The regulations (known as Digital Services Act) will ensure companies are more transparent when it comes to their algorithms. Also, it will encourage these platforms to stop the spread of harmful posts.
Moreover, the upcoming regulations will require companies to restrict targeted advertising based on sexual orientation, religion, and other sensitive data. Renda describes the new rule book as "groundbreaking." Companies that do not comply with the new legislation would face fines of up to 6 per cent of global annual turnover.
These companies might even be banned from operating in the EU. In other words, Twitter will have no choice but to comply with broader EU rules. In the meantime, the microblogging website can dodge Brussels' latest request to immediately label AI-generated images or videos. Aside from this, Brussels is gearing up to introduce new laws, known as the AI Act to regulate artificial intelligence.
The majority of European lawmakers on the committee on civil liberties and consumer protection supported the draft AI Act. A statement released after the vote comprises rules on how AI technology can be used across Europe without restricting innovation.
© Copyright IBTimes 2023. All rights reserved.