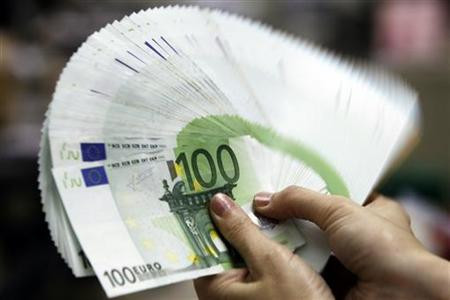 The euro fell strongly against the dollar on Monday morning due to ongoing fears over sovereign debt within the eurozone.
Greece has already seen chaos on its streets as citizens protested against austerity measures needed by the country to receive a bailout from the EU and the IMF. Three bank workers were killed over a week ago, shocking the nation, when protestors firebombed a bank branch.
There were also worries that Spain and Portugal's debt mountains could also lead to the need for more Greek-style bailouts, however both nations have already begun austerity drives of their own to prevent such an outcome. The decision has led to fears that the economic recovery could be significantly slower in the eurozone area.
This morning the euro fell as low as $1.2234 on the EBS trading platform, the lowest the currency has been since April 2006.
So far this month the euro has fallen seven per cent against the dollar, and has dropped around 14 per cent since the beginning of the year. It is the worst performance by any major currency this year.
Investors will looking to see if the euro can go any lower, with the next unhappy benchmark being $1.1640, which the single currency reached in late 2005.