Europe should retort in kind if Trump imposes punitive tariffs on imports, says Germany's Volker Kauder
His comments follow Trump's threat to impose a 35% tax on German vehicles imported and sold in the US.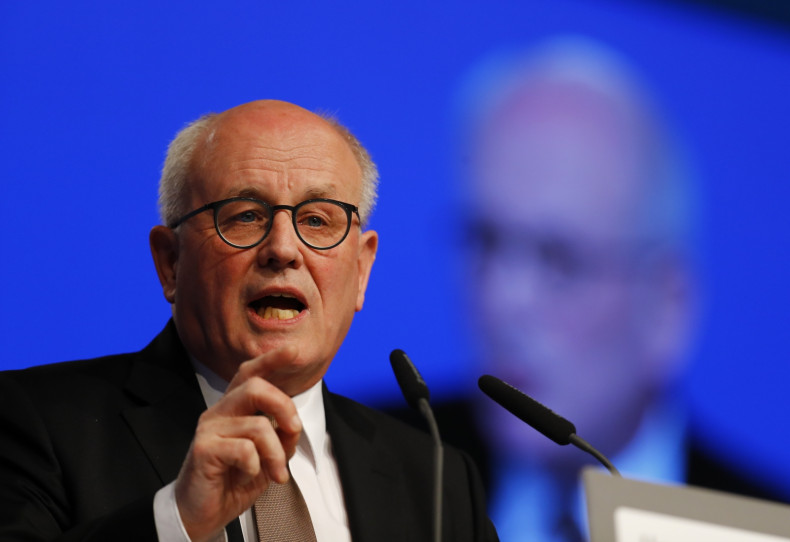 Europe must counter Donald Trump's protectionism policies against it and impose punitive tariffs on US imports if the US president does the same on them, German politician Volker Kauder has said.
"If Donald Trump imposes punitive tariffs on German and European products, then Europe should also impose punitive tariffs on U.S. products. We cannot accept everything. We just have to say calmly and with self-confidence: If Trump carries out what he said, then Europe must react," Reuters noted Kauder as saying to the Funke media group, Germany's third largest newspaper and magazine publisher. Kauder is a senior ally of Chancellor Angela Merkel.
These comments follow Trump threatening to impose a 35% tax on German carmakers such as BMW over vehicles they import and sell in the US. Suggesting that German carmakers like BMW, Daimler and Volkswagen should set up manufacturing plants in the US instead of Mexico, Trump said earlier this year, "If you want to build cars in the world, then I wish you all the best. You can build cars for the United States, but for every car that comes to the USA, you will pay 35% tax. I would tell BMW that if you are building a factory in Mexico and plan to sell cars to the USA, without a 35% tax, then you can forget that."
The three German car companies that have manufacturing units in Mexico to cater to the North American market had then pointed out that they also have plants in the US. Germany's Vice Chancellor and Minister of Economic Affairs Sigmar Gabriel had responded by saying that such tariffs would make "the American auto industry worse, weaker and more expensive".
Trump had also complained that Europeans were not buying too many American vehicles. This, Gabriel said was more to do with quality. "The US needs to build better cars," he had responded.
Kauder said there was a need to remind "friends in Washington" that trade wars had only resulted in losses for both sides in the past.
Meanwhile, Gabriel suggested that the European Union (EU) should focus its economic policy toward Asia, if Trump pursues such punitive measures. It follows China becoming Germany's most important trading partner for the first time in 2016. Data further showed that France was the second biggest trading partner with the US standing at third place.