European Markets Outside Spain and Italy Trade Higher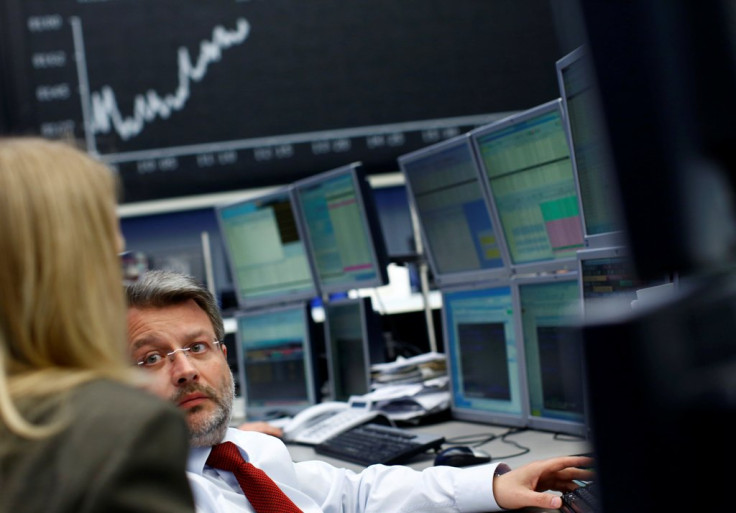 European markets opened higher on 10 February, and markets outside Spain and Italy traded higher, following upbeat cues from Asia where most markets finished higher.
The Stoxx Europe 600 index opened 0.2% higher to 325.64.
Britain's FTSE 100 opened 0.2% higher.
Germany's DAX 30 and France's CAC 40 opened 0.3% higher.
Spain's IBEX 35 was trading 0.78% lower after opening higher.
Italy's FTSE MIB was trading 0.30% lower after opening higher.
Market players will be tracking US Federal Reserve chief Janet Yellen's testimony to the House on 11 February and the Senate on 13 February.
Barclays said in a note to clients: "We expect [Yellen] to state that tapering is not on a preset course and the committee will adjust course as needed, particularly if the expected firming in growth and gains in payrolls do not persist."
In company news, Barclays' stock was trading 0.98% higher at 09:52GMT in London. The bank could face another set of fines after it revealed that it had launched an investigation into how 27,000 customers' data had been stolen and sold on the black market.
Luxury goods maker L'Oreal was trading 4.82% higher at 09:50GMT in Paris on news that Nestle was looking to reduce its stake in French firm, allowing L'Oreal to buy back the stake and boost earings per share.
In other news, data showed that French industrial production dropped 0.3% in December from November 2013. Economists polled by Dow Jones Newswires had forecast a 0.1% decline.
In Asia
The Shanghai Composite index closed 2.03% higher on 10 February while the Japanese Nikkei 225 finished 1.77% higher.
The Australian ASX ended 1.08% higher while South Korea's Kospi finished 0.04% higher.
However, Hong Kong's Hang Seng ended 0.27% lower while India's BSE Sensex ended 0.21% lower.
A bulk of all Asian stock markets gained on Monday following positive cues from last week's rally on Wall Street, where market players shrugged off a disappointing US jobs report.
In company news, Chinese automakers BYD and FAW surged some 10% each on news that Beijing would dole out more subsidies for electric vehicles to deal with pollution.
Japanese telecoms major SoftBank shot up by about 6% after the Wall Street Journal reported that Sprint was rethinking its acquisition of T-Mobile.
The week will see India put out a host of economic data which would throw more light on the health of Asia's third-largest economy, ahead of general elections due by May.
Standard Chartered said in a note to clients: "India will release its monthly inflation, trade balance and index of industrial production data this week. While we expect growth pangs to be felt again, with a third straight negative IIP print for December (-1% y/y; consensus -1%), inflation news should lift sentiment.
"A continued double-digit m/m reduction in vegetable prices should help bring January CPI to 9.50% y/y (prior: 9.87%, consensus: 9.11%) and January WPI to 5.8% (prior: 6.16%, consensus: 5.58%).
"There are significant downside risks to our forecasts as the price correction has been sharper than our initial estimate. Softer inflation should provide comfort for the RBI when it meets to decide monetary policy on 1 April," the London-headquartered bank added.
Wall Street Up
On Wall Street, indices ended higher on 7 February after market players concluded that the US nonfarm payrolls numbers were not so bad after all.
The Dow finished 165.55 points, or 1.06%, higher at 15,794.08.
The S&P 500 ended 23.59 points, or 1.33%, higher at 1,797.02.
The Nasdaq closed 68.74 points, or 1.69%, higher at 4,125.86.
764 million shares traded on the New York Stock Exchange (NYSE). For every share that dropped on the bourse, more than three gained.
© Copyright IBTimes 2023. All rights reserved.