European Stocks Pick Up Amid Cyprus Bailout Concerns [VIDEO]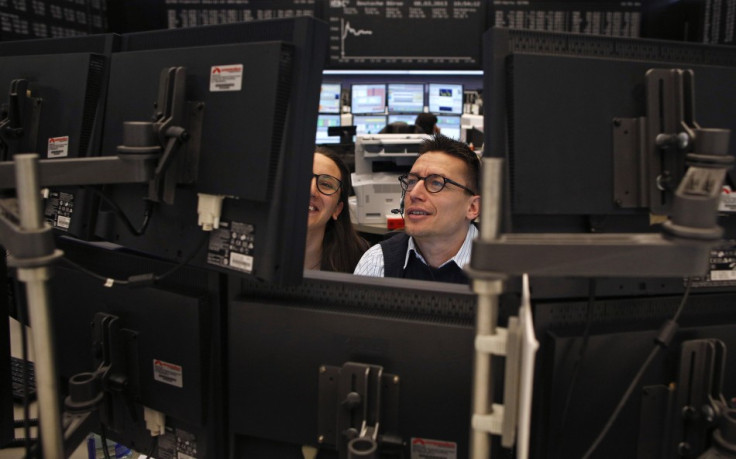 European markets edged higher in the opening minutes of trade but investors remained cautious on concerns that the Cyprus bailout model could become a blueprint for other economies.
The FTSEurofirst 300 index, tracking the region's top shares, gained 0.3 percent to 1,189.4.
The UK's FTSE 100, Spain's IBEX and France's CAC-40 were up 0.3 percent each. Germany's DAX gained 0.2 percent while Italy's FTSE MIB rose 0.4 percent.
The single currency showed modest pickup against the dollar, trading at about $1.28.
Concerns on the impact of Cyprus bailout for other economies in the future had weighed markets lower in the previous session. Fears had set in as the Dutch Finance Minister Jeroen Dijsselbloem, who heads the eurozone finance ministers group, said that the bailout model for the island nation could be used for other economies in the future.
Cyprus's €10bn bailout is set to bring in major losses for large investors. It will wind down the country's second largest lender, Laiki bank and force taxes on deposits over €100,000. Dijsselbloem's comments triggered questions on the future of large investors in other European economies.
However, in a bid to ease concerns, Dijsselbloem later clarified that the bailout conditions to Cyprus was indeed unique to the nation's circumstances. The stand was reiterated by Spanish Finance Minister Luis De Guindos in an interview with the Spanish radio station La Cope.
Cypriot banks will remain closed till Thursday.
Most Asian markets had ended lower earlier on eurozone concerns as investors considered the Cyprus bailout details.
Japan's Nikkei ended 0.6 percent lower to 12471.6 while Australia's S&P/ASX 200 was down 0.8 percent to 4950.2.
China's Shanghai Composite Index was down 1.2 percent to 2297.7. Hong Kong's Hang Seng index traded nearly 0.1 percent higher to 22265.3 towards close.
South Korean benchmark KOSPI gained 0.3 percent to close at 1983.7.
In Japan, Bank of Japan's new governor Haruhiko Kuroda has indicated that the central bank may consider purchasing longer-dated government bonds while reconfirming his commitment to meet the 2 percent inflation target.
Kuroda's comments, which have remained in focus in the recent past, helped to push the yen lower against the dollar during the day. The greenback traded at about 94 yen.
South Korean market sentiments picked up after official South Korean data confirmed that the country's economy grew at the slowest rate in three years in 2012, boosting stimulus hopes. The country's finance minister Hyun Oh-seok had recently indicated that the government may initiate economy boosting-measures as early as this week.
© Copyright IBTimes 2023. All rights reserved.