European Stocks Edge up as US Debt Ceiling Concerns Ease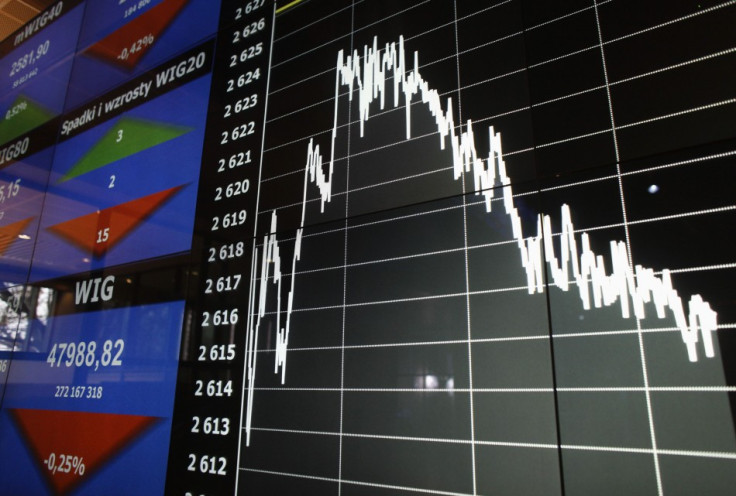 European markets edged up in the opening minutes of trade as US debt ceiling concerns eased after the Republicans proposed a three-month extension to the borrowing limit.
The UK's FTSE 100 rose 0.2 percent while Italy's FTSE MIB climbed 0.3 percent and Spain's IBEX added 0.3 percent.
In Germany, the DAX gained 0.3 percent while France's CAC-40 added 0.2 percent. The FTSEurofirst 300 index covering the region's top shares gained 0.1 percent to 1,165.52.
The single currency picked up moderately against the dollar, trading at about $ 1.33.
Asian markets ended mixed earlier with Japanese stocks dropping from multi-year peaks as traders awaited Bank of Japan's policy meet.
The Nikkei closed 1.52 percent lower to 10747.74 while South Korea's KOSPI was down 0.05 percent to 1986.86.
Australia's S&P/ASX was up 0.13 percent to 4777.50. In China, the Shanghai Composite Index rose 0.48 percent to 2328.22, while Hong Kong's Hang Seng eased 0.07 percent to 23584.25 towards close.
US debt ceiling concerns eased moderately after the Republicans said that the House will seek a three-month extension on the borrowing limit. Fears that Washington will head into another deadlock barely weeks after the "fiscal cliff" crisis was averted, had weighed heavily on global markets. Wall Street had ended the previous week with gains.
The US earnings season is set to continue this week with spotlight turning to some of the major technology firms. Heavyweights Apple, Google, Microsoft and IBM are expected to release their fourth quarter earnings report this week.
European political developments remain in focus after the Germany's centre-left opposition defeated Chancellor Angela Merkel's conservatives by a narrow margin in Lower Saxony elections. Results from the region, which has a population of about eight million is considered an indicator for the national elections scheduled for later this year. The defeat will be a setback for Merkel despite her popularity on defending German interests in the eurozone crisis.
Bank of Japan (BoJ) is meeting for a two-day policy review and speculations are on that the central bank will raise inflation targets and boost its asset purchase plans to aid Japan's lagging economy. The country's newly elected government, which came to power with stimulus promises, has recommended the inflation target to be two percent.
Stimulus optimism had weighed the yen lower against the dollar in the recent weeks, encouraging exporters' stocks in Tokyo. But the greenback weakened modestly against the Japanese currency during the day, trading at ¥89.54, down from ¥90.25 mark touched earlier.
If BoJ relents to government pressure and takes up aggressive monetary easing measures, it will be a major shift in its policy stand. The central bank has, for long, limited its fiscal measures to periodically boosting its asset purchase programme.
Though a strong stimulus stand is expected to cheer the financial markets, analysts warn that any such measure should be backed by effective fiscal reforms. Concerns are also high that an extremely weak yen could increase import costs and further hurt the economy.
German December Producer Price Index will be released during the day and analysts expect the gauge to have picked up to 1.7 percent in the month from 1.4 in the previous. In other developments, eurozone finance ministers are expected to meet in Brussels in the day to decide the successor to Jean-Claude Juncker.
© Copyright IBTimes 2023. All rights reserved.