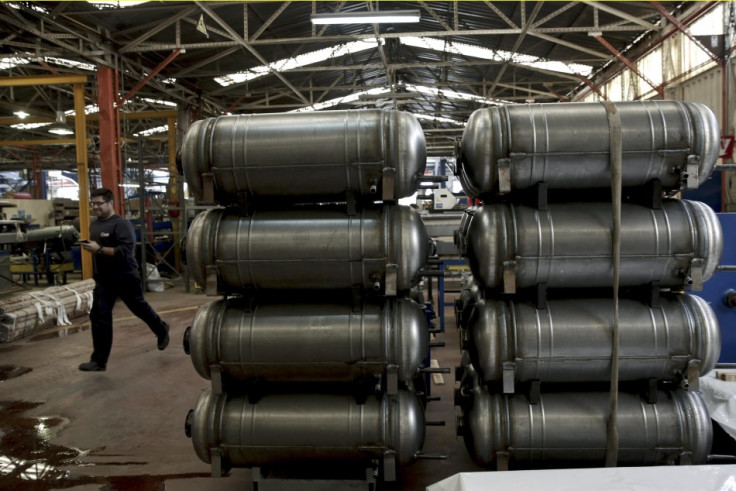 The eurozone's services and manufacturing sectors improved in May, but they still remained in contraction indicating that the single-currency area will see another quarter of declining growth.
Markit's flash Eurozone Composite Output index rose to a three-month high at 47.7 in May, compared to 46.9 in April. The services activity index rose to 47.5 from 47.0, while the manufacturing purchasing managers' index (PMI) rose to 47.8 from 46.7. A reading below 50 indicates contraction.
"Although the Eurozone PMI rose for a second successive month in May, the survey remains firmly in contraction territory and indicates that the economy is likely to contract in the second quarter at a similar rate to the 0.2% decline seen in the first three months of the year," Chris Williamson, chief economist at Markit said in a statement.
"Weakness remains broad-based, with Germany stagnating, France contracting steeply and the rest of the region also clearly entrenched in an ongoing downturn of worrying severity, although some signs of the recession easing in the periphery were seen in May."
Among major eurozone countries, France had its flash composite PMI unchanged at 44.3. The manufacturing subcomponent improved to a nine-month high of 45.5 from 44.4 in April, while the services component remained the same at 44.3.
Germany's flash composite PMI climbed to 49.9 from 49.2. Manufacturing PMI rose to 49.0 from 48.1 in April and services index rose to 49.8 from 49.6 in April.
Markit added that the eurozone PMI input prices index is at the lowest level since July 2009 and output prices are at the lowest level since December 2009, indicating further disinflationary pressures in the region.
The latest PMI reports are expected to pressure the European Central Bank (ECB) and governments to go in for further stimulus action to boost growth. Earlier this month, the ECB cut its benchmark rate to a record low of 0.5%.
The still low levels of the PMIs and disinflationary pressures suggest the ECB should do more to support growth, despite the recent 25bps easing to the policy Rate," said Andrew McManus, economist at ANZ research.
On 16 May, data from Eurostat showed that the area's exports rose a seasonally adjusted 2.8% in March, resulting in an increased trade surplus of €18.7bn ($24.1bn/£16bn). In addition, car sales in the European Union rose in April for the first time since September 2011.