Eurozone Posts Record Trade Surplus on Higher Exports [VIDEO]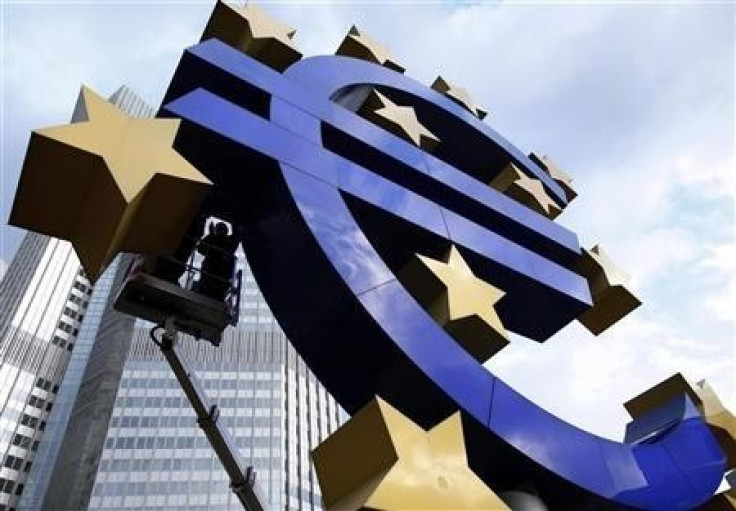 The euro area has reported a record trade surplus in March as exports from the region surged due to an improvement in the global economy.
The European Union's official statistics agency, Eurostat, said that the 17-nation euro area had a trade surplus of €22.9bn ($29.5bn/£19.4bn) in March, compared to a surplus of €10.1bn in February and €6.9bn in the year-ago month. The latest figure that surpassed economists' expectations of €18.7bn is the largest trade surplus since records began in 1999.
Compared to February, exports increased a seasonally-adjusted 2.8% in March, while imports declined by 1%.
Exports from Germany, the largest economy in Europe, increased 3.2% in March to €40.6bn, while French shipments rose 3.1%. Italian and Spanish exports improved 0.5% and 5.3%, respectively.
Meanwhile, consumer inflation in the region fell to a three-year low in April to 1.2%, primarily due to declining prices in major countries such as Germany and France.
Earlier, Eurostat said that eurozone's gross domestic product contracted 0.2% in the first three months of the year from the previous quarter. The trade surpluses recorded in the recent months suggest that the region is suffering from a weak domestic demand.
Due to the weak demand, consumer prices in the eurozone fell for the fourth straight month in April, Eurostat reported separately. The prices declined by 0.1% from March. The 1.2% annual rate of inflation in April was the lowest since February 2010.
The statistics office earlier estimated the same inflation rate for the month to prompt the European Central Bank (ECB) for a 25-basis point cut in key interest rate.
Prices in Belgium, Germany, Greece and France declined in April from March in line with the general trend, and Greece remained in deflationary territory for a second month. Eurozone is currently facing the risk of deflation, according to some analysts.
Other data from the region have been mixed, with unemployment reaching a record high at 12.1% while consumer confidence improving unexpectedly.
The ECB expects that the euro economy will shrink 0.5% in 2013, while the European Commission sees a 0.4% contraction.
© Copyright IBTimes 2023. All rights reserved.