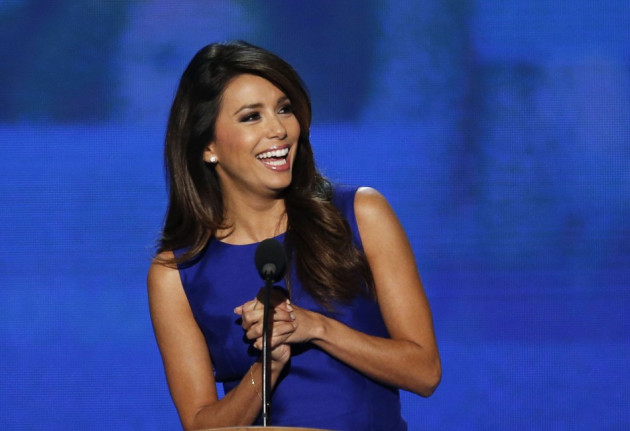 Former Desperate Housewives star Eva Longoria has shot down reports Hollywood star George Clooney was trying to woo her.
"As interesting as the George Clooney rumors are, they aren't true. George and I have been friends for years," Longoria wrote on Twitter, adding, "Just to clarify once again George Clooney and I have always been friends. He's a true gentleman and these rumors just aren't true."
The 38-year-old actress is dating Ernesto Arguello, who was a contestant on the reality show Ready For Love she produced last year. Clooney, meanwhile, is single, having been dumped by former WWE wrestler and television host Stacy Keibler. Sources say the 33-year-old Keibler ended the relationship over questions of commitment.
"She wants to have children and a family some day. She knows where George stands on that. They talked and they quietly stopped being a couple several weeks ago," sources confirmed.
Longoria and Clooney met while working on US President Barack Obama's re-election campaign.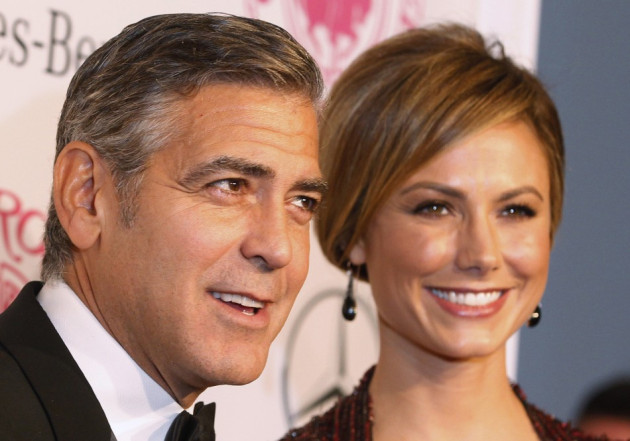 At the time of their meeting though, Clooney was still seeing Keibler while Longoria was single. However, the actress is believed to have told the former Batman star that she would have nothing to do with him while he was involved with another woman.
"George began pursuing Eva," a source told Us Weekly, adding, "He told her that he was still with Stacy, but had plans to break up with her and was interested in being with Eva. [But] Eva make it clear to him that she would not date or be with him until he was completely single."
Tragically (for Clooney anyway), by the time the actor broke off with Keibler, Longoria was involved with Arguello. There may still be hope for Clooney though, with yet another set of sources admitting there is definite chemistry between the pair.
"They've become even closer just recently and George is smitten. Chemistry is palpable whenever they're in the same room and mutual friends have been backing the union, saying what a great couple they'd make. Eva is enjoying her summer fling in the States, but she's flattered by George's attentions," the source explained.
On a professional front, Clooney will next be seen in Alfonso Cuarón's sci-fi/thriller Gravity, alongside Sandra Bullock. The film is due for release in the UK on 18 October.
Longoria, meanwhile, appeared in Sarah Siegel-Magness' romantic comedy Crazy Kind of Love, with Virginia Madsen and Graham Rogers. The film came out in the US on 9 July.