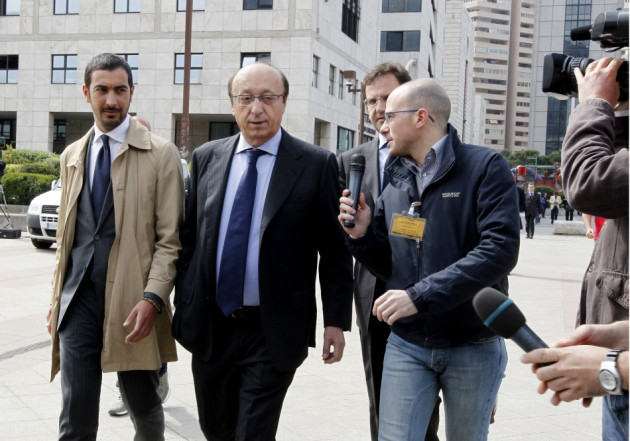 The former Juventus general manager Luciano Moggi has said he will appeal against the prison sentence of five years and four months handed down Tuesday for his role in the 2006 Calciopoli scandal.
The prosecutors have won "only the first round," Moggi told Sky Italia Wednesday after he was found guilty by a Naples Court of criminal association aimed at committing sports fraud. Acts which led to Juventus being stripped of their last two Serie A titles in 2005 and 2006 and relegated to Serie B.
"The sentence was written [beforehand]," Moggi added. "There will be an appeal and I'm definitely not losing courage because I'm sure that I didn't do anything."
The scandal was uncovered after a series of telephone conversations revealed a network of relations between Serie A team managers and referee organisations. The controversy, the biggest scandal in the history of Italian football, implicated Juventus, Fiorentina, Lazio and Regina.
Fiorentina owners Andrea and Diego Della Valle and Lazio president Claudio Lotito were also given sentences of 15 months.
In all, 16 people were found guilty and eight were cleared, although Moggi and the remainder are not expected to be ordered to prison before their appeals process is carried out.
Moggi also highlighted a Juventus statement issued after Tuesday's verdict, which sought to distance the club from its former general manager.
"It makes it seem like I acted alone. But that certainly wasn't the case," said Moggi.