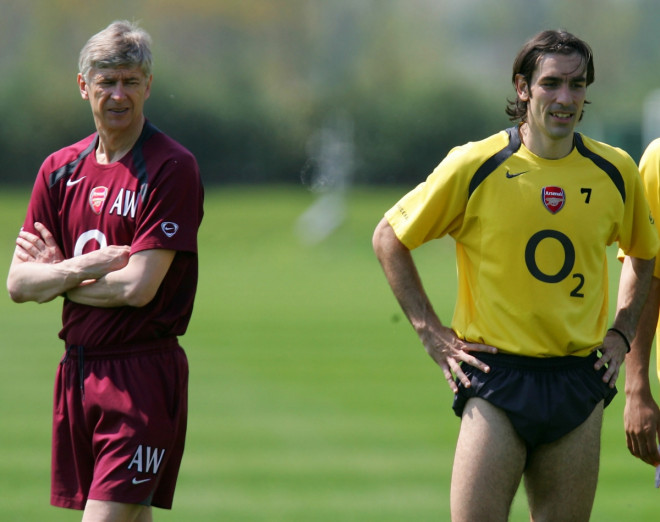 Arsenal Legend Robert Pires has told IBTimes UK that we he would love to be Arsene Wenger's assistant in order to learn the job before graduating to a managerial role.
Pires is currently training regularly with Arsenal and maintains a strong relationship with the French Boss, after spending six seasons under him - during which they won three FA Cups and two Premier Leagues, including the club's famous 2003-2004 unbeaten season.
The former Gunners winger, 40, told IBTimes UK that he expects to play in the Indian league from next September to December, but then he would love to start a career as a manager.
"A year ago I said that I did not want to coach. Now I have turned my mind. I have the itch to be a manager. Indeed, I'm currently trying to get the paperwork to coach," Pires said.
And asked if he would like to do it alongside Wenger or even being his replacement at Arsenal in the future he said: "Sure, Working as Wenger's assistant would be my dream."
"I have not spoken to him about that because he has recently appointed another former Arsenal Steve Bould to assist him, but for me it would be great. Coaching with Wenger is a good opportunity to learn. In the future you never know [if I can be the Arsenal manager]."
Wenger's contract at the Emirates is due to expire at the end of the season but Pires believes that the French boss is going to commit his future to the club by signing a new deal.
"Hopefully he will sign a new deal to stay. I think he will do it."
Asked whether Wenger will sign a new deal even if he fails to win any titles this season, Pires said: "I believe the most important thing for him is to qualifying for the Champions League.
"And anyway he still can win two titles this season."