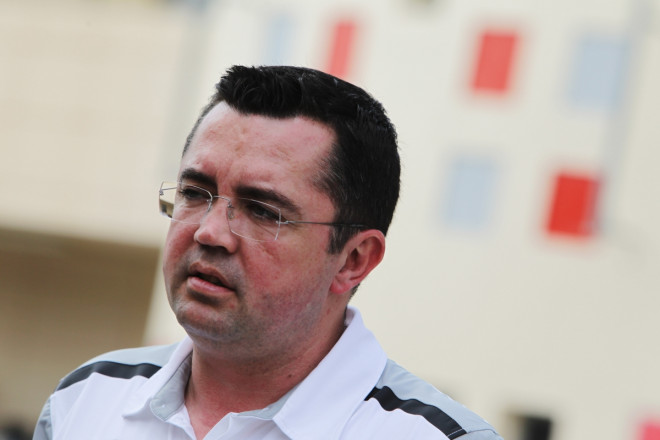 McLaren race director Eric Boullier says the team will use the British Grand Prix in July as a barometer as to the success of a myriad of changes to the MP4-29.
Jenson Button and Kevin Magnussen's 11th and 12th place finish at the Spanish Grand Prix was the third race in succession the team had failed to score and continued a miserable spell for the eight-time constructors champions.
Swathes of updates which are being overseen at McLaren's Woking base are set to be implemented ahead of the races in Monaco and Canada, but Boullier – installed at the helm at the turn of the year – says it won't be until the summer races in Austria and at Silverstone that improvements will be noticeable.
"To be honest we had to go through very much the details to understand why we had an underperforming car and how to develop the car, even questioning how we bring concept and how we develop the car on the databases," Boullier said.
"So now I think we have put everything in place. It's true that we are starting from quite far [behind] to be honest but we have a very good rate per week towards development.
"Monaco and Canada are a bit special because obviously [they are] special track layouts and I think probably the real question about how capable we are to catch up and how fast we will be catching up will be Austria and Silverstone.
"I'm not saying we're going to win Silverstone, I'm just saying we will know more about our capability to catch up by these races."
Former world champions Button has been particularly hamstrung by the lack of competitiveness in the 2014 season which has already seen his faint title hopes diminish and admits the inexperience of rookie Magnussen is hurting McLaren.
"It does make it more difficult, I'm not going to lie about that," said Button.
"Kevin is inexperienced, and although he is learning quickly, there is a still tenth or two [not] there from him not having as much information or experience as we should have."