The reigning world champion Sebastian Vettel has admitted that McLaren had the upper hand in Australia last weekend, where Jenson Button drove to a commanding victory.
Double world champion Vettel accepted that the McLaren looked very strong following a successful winter testing programme and said that there is a lot that the Red Bull team need to do to catch up.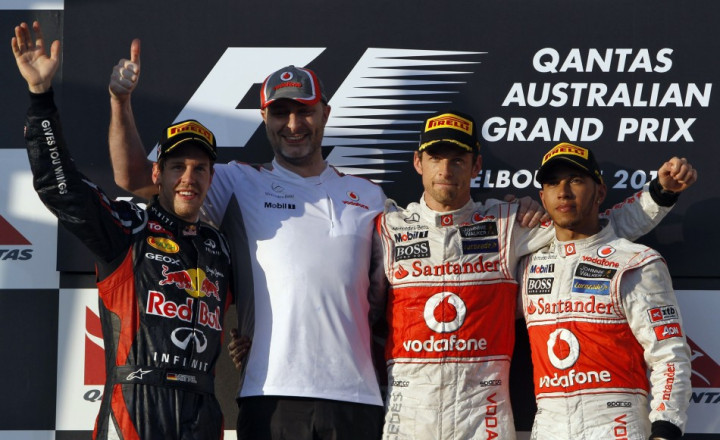 Vettel said after the Australian Grand Prix: "I think at the moment they have the upper hand. They [McLaren] showed it here. But whether they still have it next week remains to be seen.
"Sure they look very strong. They had an excellent winter. Pre-season testing was very good for them and they seem to be in very good shape, whereas there are a lot of things we need to do to catch up. Hopefully we will be able to do that and beat them."
Button started in second place behind his McLaren team-mate Lewis Hamilton, but after getting a better start Button was able to overtake Hamilton at the first corner of the opening lap.
Vettel, meanwhile, started in third place and was unable to make a move on the two Britons at the start. "Initially I was quite happy because we caught up with Jenson and I thought we might have a go, but he was too strong. I think you have to respect that and see the fact that he was unbeatable."
Later in the race a safety car was called upon as the drivers began to make their second round of pit stops. Vettel found himself in second place after the pit stops, right behind Button's McLaren as they followed the safety car.
As the safety car pulled back into the pits, Vettel said: "He [Button] pulled away immediately and I was struggling. I think I held up Lewis at that stage a bit, struggling to get temperature [in the tyres and brakes], but after a couple of laps I was back into my rhythm and it seemed alright.
The German driver conceded that he "had no chance to beat Jenson."
Looking back at the Grand Prix, which saw Vettel bring his Red Bull home in second place in between the two McLarens and beating Australian team-mate Mark Webber who came home in fourth position.
"I think the pace was pretty good and I was happy with the car. It was an important race for us to learn about the car and the potential was there. Surely Jenson deserved to win, so congratulations to him and the McLarens, but to finish ahead of Lewis was great for us."
Vettel's concerns that red Bull no longer has the upper hand will be music to the ears of McLaren team principal Martin Whitmarsh, who said after the race that he believed McLaren's chance of winning the title this year is firmly in their hands.