McLaren leaves Australia with their heads held high, following a dominant performance from Jenson Button, and team principal Martin Whitmarsh is confident of a successful year.
Speaking after Button claimed an easy win at Albert Park, Whitmash believes that the team's success this year will be in its own hands, rather than relying on competitors to struggle.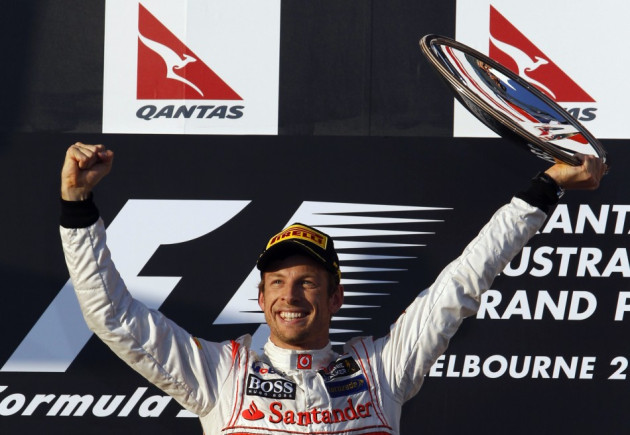 "We can win this if we improve the car at a quick enough rate," said a confident Whitmarsh as the paddock heads to Sepang, Malaysia for round two of the championship this weekend.
While brimming with confidence, Whitmash was keen to mention the stiff competition his team faces this year. "We know we have got to improve the car on a race-by-race basis, and if we don't do that then that is the nature of this sport.
"We have got some formidable competitors in Red Bull, Ferrari and Mercedes, plus Lotus looks strong as well. It is pretty tight - as it should be. This is F1. It should be difficult to win and it is."
McLaren team mate Lewis Hamilton started the Australian Grand Prix on pole position, but after he suffered from wheel spin off the line Button was able to capitalise, overtaking the 2008 World Champion into the first corner; Button maintained the lead from then on.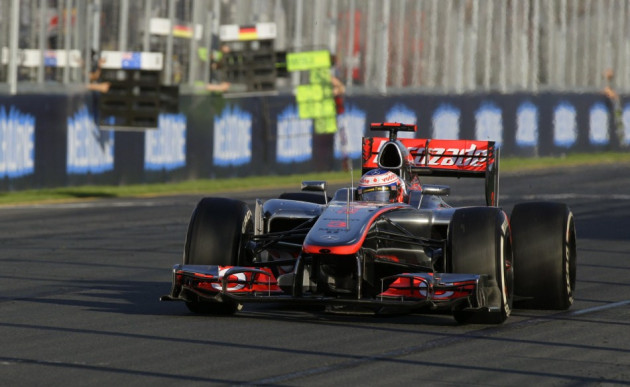 Speaking of Button - who won the World Championship driving for Brawn GP in 2009 - Whitmash said: "He has got stronger and stronger - and I think he has such a mature laid back easy manner that belies that underlying hunger to win that he has.
"I think he must now believe that he is in with a good chance of a proper title run this year, and I think he is."
Hamilton finished the race in third, after losing second place to Sebastian Vettle during the second pit stop phase; the McLaren driver was visibly downbeat about his performance in the driver press conference, saying it was "a tough day".
Mentioning the two British drivers, Whitmarsh said: "They are great team mates and great working together. You can see whoever wins is delighted and whoever doesn't win isn't going to be happy.
"Lewis isn't going to be happy after Australia and when he starts getting happy with being third, or beaten by his team mate, then he won't be the Lewis we all love and admire."
Formula One now heads to Sepang, Malaysia for the second round of the championship. Practice, qualifying and the race will take place at the following times (GMT):
Friday 23 March
Practice 1: 02:00 - 03:00
Practice 2: 06:00 - 07:30
Saturday 24 March
Practice 3: 05:00 - 06:00
Qualifying : 08:00 - 09:00
Sunday 25 March
Race: 09:00 - 11:00