Gay Footballers: FA Launches Campaign Against Last Taboo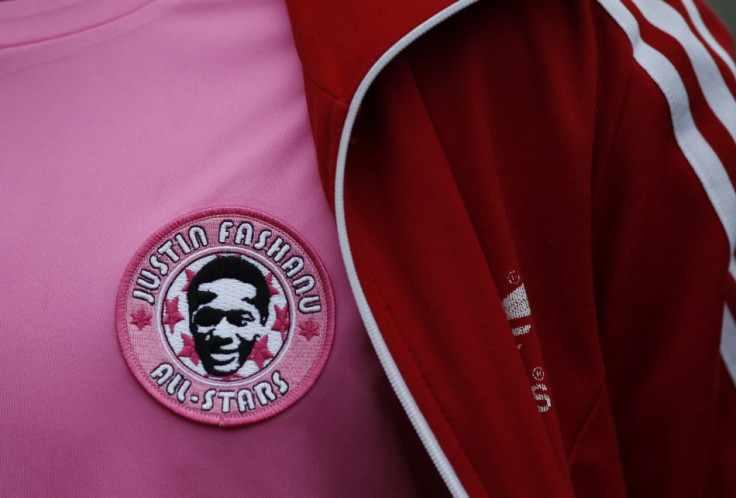 The FA have lent their full support to the first Barclays Premier League footballer to "come out" as gay.
Homosexuality is viewed as the last taboo in football and the league's ruling body has pledged to provide a secure platform to any player who is willing to challenge that standpoint.
Justin Fashanu remains the only player in the history of the English game to "come out" but the FA's new awareness campaign - Opening Doors and Joining In - aims to provide the necessary support and seeks to diversify the game.
Adrian Bevington, managing director of Club England, will also promote a "So What?" campaign across grassroots football as part of an on-going commitment to stamp out homophobia in the game.
"We want to ensure that if any player wishes to be open about their sexuality, then they can do it with the full support of the FA. We want a 'So what?' culture in football."
The FA have also promised to punish anyone found guilty of making homophobic remarks at matches, with the possibility of bans for repeat offenders.
But former NBA basketball player John Amaechi believes that it is the FA that is responsible for a "climate of homophobia in the game".
Amaechi, who came out in 2007, insists the fact there are no openly gay players among almost 3,000 professionals will stunt the FA's new initiative.
"I don't understand why football fans aren't more angry by the way they are portrayed by the football authorities," he told BBC Sport.
"If you look at the first horrible video they did on anti-homophobia, it made it very clear that the problem lies with you. You stupid, blue-collar people in the terraces. It's you stupid urban, re black, people on the field. It's your fault.
"Then they sit in their boxes and their boardrooms and all the attention is deflected away from them.
"Well, it's 2012 and they have just appointed their first woman to the board. Does that really tell you they are a progressive organisation or they are now reacting to the fact the focus is starting to shift on to them?
"A board that has just voted a woman on to the board in 2012 is not progressive. They are by definition the problem."
© Copyright IBTimes 2023. All rights reserved.