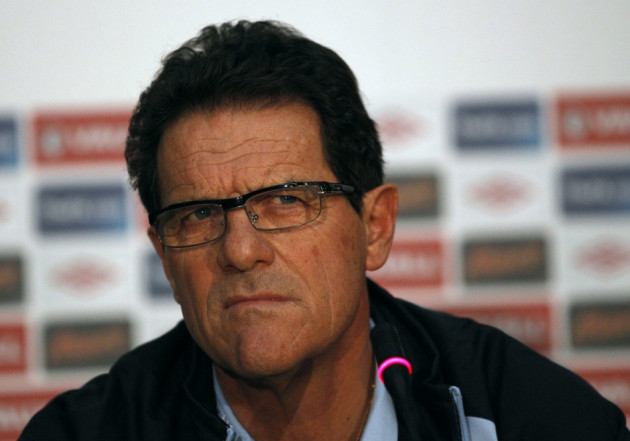 Fabio Capello has admitted England will struggle to compete with the top teams at next summer's Euro 2012 championships.
The Italian was speaking ahead of Saturday's match against Spain at Wembley where he said England do not possess the "quality" to match the world and European champions.
"We have good players of our own but not good enough to try to have the style of play which Spain have," he told the Sun. "You cannot think of playing one touch if you do not have the quality."
Capello lamented the low proportion of English players in the Premier League but believes he has done a good job with the resources he has available.
"I think we've done a pretty good job. English football has only 33 per cent English players. No more. This makes everything difficult," he added.
Asked whether England are able to compete with the world's top sides, Capello said: "That time is past."
Meanwhile, Fabio Capello's son has said he understands his father's reasons for missing his wedding.
Pierfilippo Capello is due to wed his partner Tiziana in Milan on Saturday but a late change of date for the clash against Spain means his father will be unable to attend.
Capello Jnr. told the BBC: "These things happen. We know he is with us with his heart.
"He has been very present as a father in many situations during my life. I the same way, he has been absent in other situations so we are quite used to not having him in person."