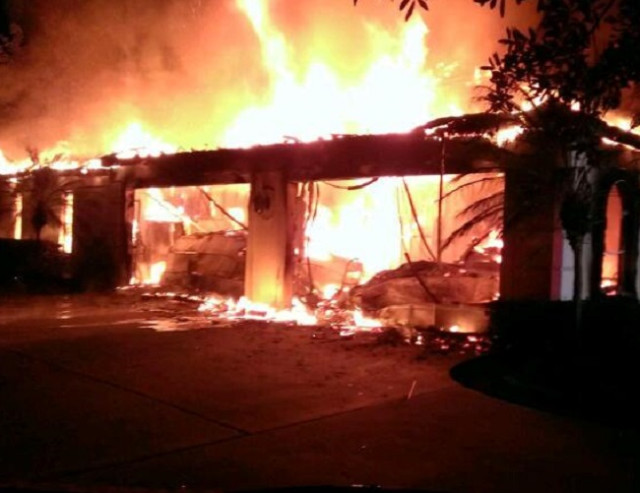 A family of four found dead in a burnt-out mansion owned by former tennis star James Blake had "fireworks wrapped around their heads", it has been claimed.
The victims - who have reportedly been identified by police as Darrin Campbell, his wife Kimberly and teenage children Colin and Megan - died after a fire ravaged a million-dollar home they were renting from Blake in Tampa, Florida.
Blake, who was ranked one of the world's top players in 2006, was believed to have been staying at his Connecticut home when the fire broke out.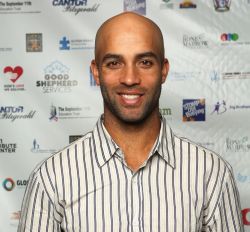 ABC reporter Meredyth Censullo tweeted the victims "had gunshot wounds to the head" then she later said a source believed they had "heavy duty fireworks wrapped around their heads".
Police, however, said it was too early to determine whether the fire was suspicious, adding that it was still under investigation.
Darrin was reportedly found dead on the floor and Kimberley in a bed. It is not known where the children were found.
Hillsborough County Fire Rescue crews rushed to the scene when the fire broke out before 6am on Wednesday.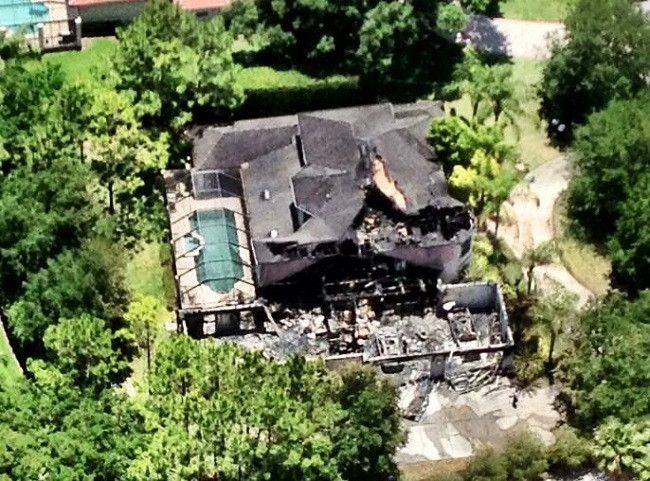 Hillsborough County Sheriff's Corporal Donna Lusczynski told the Tampa Tribune it may be days before detectives can enter the charred premises and officially identify the victims.
Blake, who retired from tennis in 2013 after a 14-year career, purchased the home in Avila (a gated luxury community in Tampa) for $1.5 million in 2005, according to Hillsborough County property records.