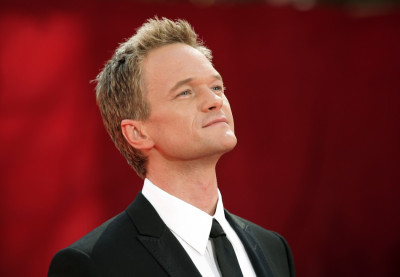 Apart from their hairstyles and clothing, many celebrities choose their sexual orientation also and are quite open about it. Various gay celebrities and bi-sexual celebrities have come out in the open. A look at the top five gay celebrities of the world:
1. Neil Patrick Harris: Currently he is the "Barney" that every guy wants to be in the popular TV series, How I Met Your Mother. He came into televison through Dougie Howser, M D. Harris has been dating David Burtka since 2004. For the 2007 Emmy Awards, he came out in public with Burtka. Reportedly, the couple is having a child through a surrogate mother.
2. Elton John: One of the powerful revealations of his time, Elton John announced his bisexuality after breaking off his marriage. He later on began a "civil partnership" with film maker David Furnish. The couple has adopted a child together.
3. Ricky Martin: Ricky Martin came out in 2010 after being the father of two children.
"A few months ago I decided to write my memoirs. From the moment I wrote the first phrase I was sure the book was the tool that was going to help me free myself from things I was carrying within me for a long time. These years in silence and reflection made me stronger and reminded me that acceptance has to come from within and that this kind of truth gives me the power to conquer emotions I didn't even know existed. I am proud to say that I am a fortunate homosexual man," Martin revealed on his website during the process of coming out.
4. Dolce and Gabbana: The creators of the fashion brand D & G, Domenico Dolce and Stefano Gabbana, have been together till 2005. Even though the couple separated, they still remain business partners.
5. Ellen Degeneres: Host of the famous chat show by her name, Degeneres was voted the funniest person in America in 1992. Degeneres is in relationship with another celebrity Portia De Rossi.
The number of gay celebrities in the world of fashion and entertainment is forever increasing. From Elton John to Giorgio Armani, a look at the famous gay celebrities: