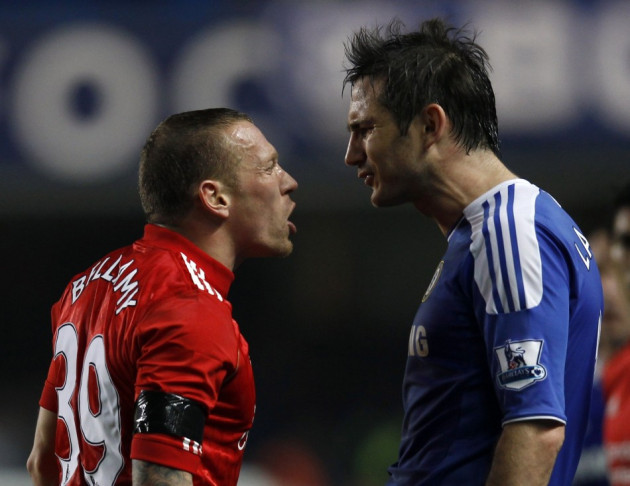 Craig Bellamy is convinced his partnership with Luis Suarez could transform Liverpool's Champions League ambitions following Sunday's victory over Chelsea at Stamford Bridge.
Bellamy, 32, impressed during the 2-1 defeat of Chelsea at the weekend, combining with Luis Suarez and Maxi Rodriguez to set-up Liverpool's opening goal.
The Welshman revealed he is relishing his return to Liverpool and said his recent form disproves the maxim that you should never go back.
"I watched Liverpool towards the end of last year, I watched the way they were playing, and this is what I've supported, the pass and moving, the free-flowing football," Bellamy said.
"How Liverpool go about their business now feels like how it must have been in the past. To me, this feels like Liverpool again, and the opportunity to be a part of that was just too big of a deal to turn down."
The striker said he knew his first spell at Liverpool would end badly the moment he joined in the summer of 2006. He left the following year having failed to establish himself in Rafael Benitez's first-team plans.
"Sometimes it's not quite as romantic as we all like to make it out to be," Bellamy said. "I was in the office speaking to Rafa, speaking about certain things and it didn't feel right.
"If it was not Liverpool FC, I wouldn't have signed. I didn't feel right about the positions I was going to be used in and thought I was being signed because I was the right price at the right time.
"I do go on instinct and my gut feeling, and that was a time when I went against it. I ended up signing just for one reason, because it was Liverpool.
"I just thought we were on different wavelengths to what I felt I was as a player and how I would be involved at Liverpool."
The Wales international re-joined Liverpool on a free transfer from Manchester City on transfer deadline day in August, despite late interest from Tottenham.
But Bellamy said Liverpool was the only club he wanted to join and a brusque phone call from Kenny Dalglish convinced him to make the move.
"My agent has to do what's best for me and allow me to make a choice," said Bellamy. "That's what he's there for. He was doing his job [on deadline day] and then Kenny rung him up.
"He gave him an almighty rollicking about me coming here and him spoiling it. I knew Kenny was desperate to sign me. He showed his desire and straight away I said, 'get the Liverpool deal done.'"