It has been a tough start to the 2012 season for Felipe Massa, retiring from the Australian GP and finishing down in 15th in Malaysia amid speculation that Ferrari is considering giving his seat to Sergio Perez.
The Brazilian admits he has had a tough start to the season, but claims that he has full faith in himself and the Ferrari team, and is hoping to turn his situation around.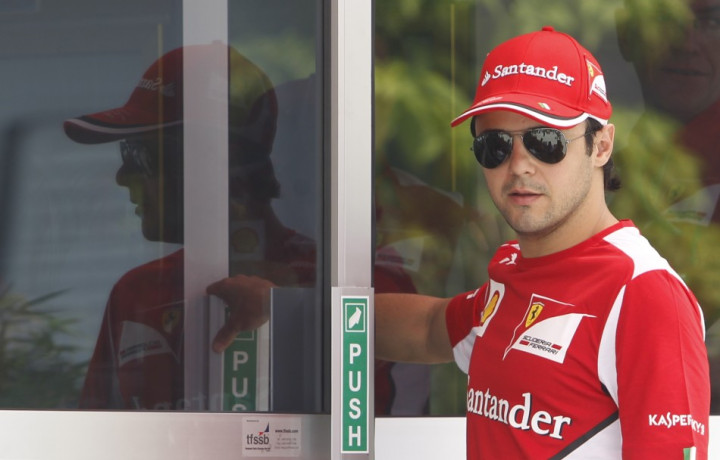 Instead of heading home for the three week break between Malaysia and China, Masses opted to visit the Ferrari factory in Maranello, Italy to analyse his performance so far.
"I am disappointed, there is no denying it," the 30-year-old said. "Not scoring any points in two races hurts, but now it's time to turn the page.
"It's not the first time I've gone through a difficult moment like this and I know well that things can change quickly, but now is the moment to do my utmost because I want this negative period to come to an end."
Massa has struggled for performance since losing out on the 2008 world championship to Lewis Hamilton by a single point. Massa won the final race at Brazil, which earned him enough points to take the championship.
But Hamilton overtook the struggling Timo Glock in the last corner, moving the McLaren driver up to fifth place and giving him enough points to take the championship.
This crushing disappointment was added to in 2009 when Massa was struck on the head by a dislodged piece of suspension from another car during qualifying at the Hungarian GP, putting the Ferrari driver out for the rest of the season.
Massa continued this week: "I want things to return to normal, to a situation in which I can show my talent as I have always done and as the team knows I can do."
Following speculation that Massa's days at ferrari are limited, with the possibility of being replaced by Monaco, the team has come out to support Massa.
"I was very happy to read and hear what was said by President [Luca de] Montezemolo, our boss Stefano Domenicali and my team-mate Fernando [Alonso].
"Their words did not come as a surprise, because I know I can count on the support of what is a real second family for me, which is what Ferrari has been to me for all these years.
"I feel there is confidence around me, that the team is united in its support for me and that is very important. Now I want to transform that into results to pay back all this support."