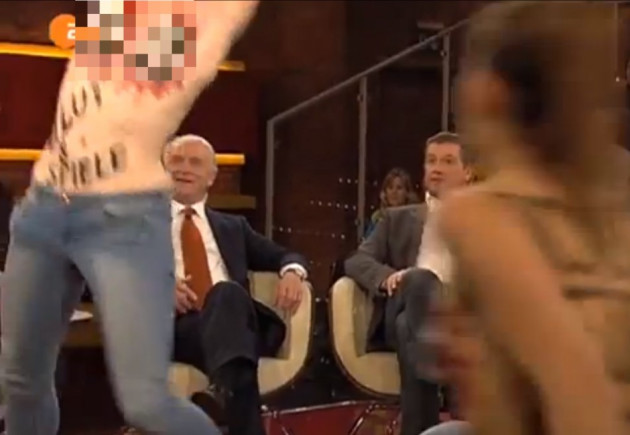 Ireland's former manager Giovanni Trapattoni was the target of topless Femen activists who interrupted a German TV show to protest against the treatment of foreign workers in Qatar, which will host the 2022 World Cup.
During a debate hosted by Markus Lanz, two feminist activists jumped on stage with blood-smeared footballs painted across their breasts and shouted: "Boycott Fifa mafia".
74-year-old Trapattoni, who managed the Irish national team from May 2008 until earlier this year, looked surprised and then amused. The women were quickly removed from stage.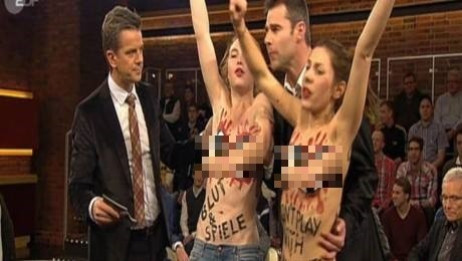 Lanz asked a male protester who was with the activists to explain their motives. He replied that workers in Qatar were "treated like slaves".
On its Facebook page, Femen said its sextremists demand "fairness, women's rights and human rights and [rages] against the sports mafia, dictators and those who show nothing but ignorance".
Human rights group have condemned Qatar's treatment of foreign workers in the country.
Amnesty International said it found evidence that foreign workers, hired in a huge building spree that will turn Doha into a global hub for the World Cup, are being forced to fill positions different to those they were recruited for and often receive lower salaries than promised
Pay for 1.38 million foreign nationals already hired by Qatar are often suspended for months and workers are being assigned excessive overtime, amnesty claimed.