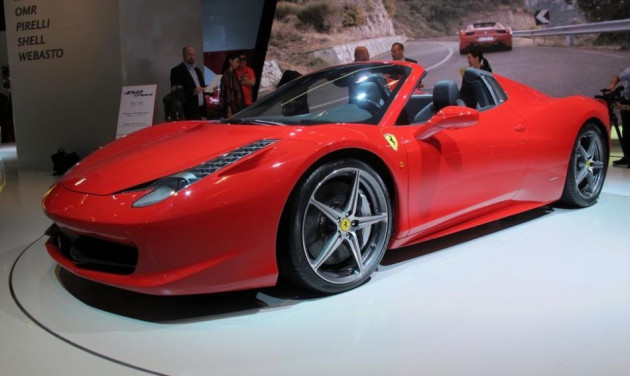 Last year, Ferrari's sales fell by more than 56 percent in its home country, while Maserati fared even worse, with a slump of 72 percent.
Only 248 Italians bought a Ferrari last year and just 115 Maseratis were sold in Italy last year.
The head of the Italian motor traders' federation Federauto, Filippo Pavan Bernacchi, told BBC News that the collapse in sales was due to "an overdose of taxes aimed at hitting, if not criminalising, the acquisition, ownership and use of cars".
With the country in recession, the Italian government is continuing to introduce austerity measures to trim its deficit.
In addition to taxing motoring directly, Italian authorities have been targeting the owners of Ferraris and other luxury cars to check that they are not tax avoiders.
There have been numerous reports of police officers stopping such cars and demanding that the drivers produce their tax registration IDs.
As a result, many wealthy Italians no longer buy the vehicles and have started transporting the ones they already own overseas.
Both Ferrari and Maserati are owned by Fiat.
Ferrari's president, Luca di Montezmolo, said the home market had spoiled what would otherwise have been a bumper year.
Globally, the luxury car saw annual sales rise from about 4,000 to 7,200 in 2011. In September 2012, Ferrari reported net profits of £80m for the first half of the year.
More than 3,000 cars were delivered to dealers during the period, with revenues rising 11.9 percent to around £1 billion.
Famous owners of Ferrari include UK footballer John Terry, who drives a Ferrari 458, and Canadian singer Justin Bieber, who has a distinctive white version of the luxury car, worth £125,000 .