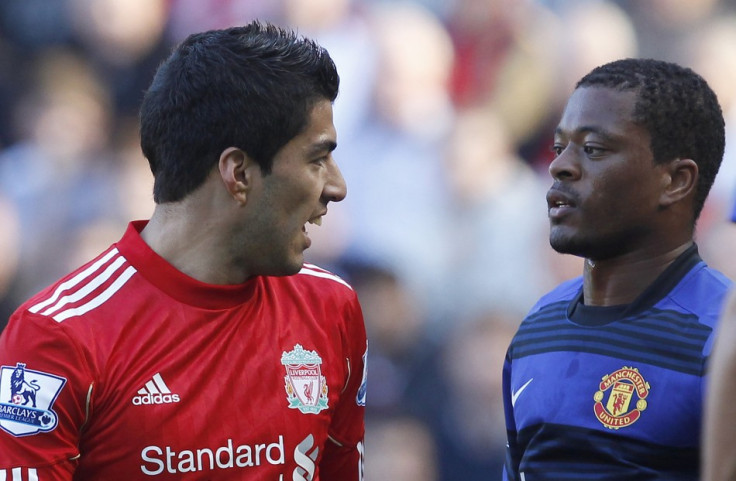 And now, the real test starts for Luis Suarez.
Even as the Liverpool striker testifies before an FA disciplinary panel, fans are looking forward to the verdict in one of the high profile cases of alleged racism involving a top footballer. A decision is expected on Friday.
Suarez, 24, faces allegations that he had racially insulted Manchester United defender Patrice Evra during their teams' 1-1 draw at Anfield on October 15. The hearing has already started in-camera and is set to last for two days.
Evra claims that Suarez racially abused him several times on the day. The charges involve "a reference to the ethnic origin and/or colour and/or race of Patrice Evra", a report in the Telegraph, which cited the FA, has noted. But Suarez has repeatedly denied the allegations. The Uruguayan striker faces either a ban or a huge fine if found guilty.
Evra has claimed that video footages of the match would prove his allegations, but Suarez insists that there is no evidence. "There is no evidence I said anything racist to him. I said nothing of the sort. There were two parts of the discussion - one in Spanish, one in English. I did not insult him. It was just a way of expressing myself. I called him something his team-mates call him. Even they were surprised by his reaction," the Sun has quoted him as saying.