Fifa scandal: Suspended president Sepp Blatter says 'I will fight'
Banned Fifa president Sepp Blatter has questioned his suspension from all football activity for breaking the code of ethics at football's governing body.
The outgoing president has been banned for eight years after being found guilty of charges relating to a £1.3m ($2m) payment to Uefa president Michel Platini in 2011. Platini has also been banned for eight years.
Blatter has been fined £33,700 for his role in the payment. He also claimed that the Ethics Committee investigating the payment had no right to relieve him of his duties, and that he was planning to appeal the decision.
Blatter said: "Let us say that I am really sorry. I am sorry. I am sorry that I am still, somewhere, a punching bowl (punching bag). I am sorry that I am, as president of Fifa, this punching bowl and I am sorry for football. I am sorry for the Federation Internationale de Football Association, that I have served now more than 40 years. I am sorry for that. I am sorry for the 400-plus FIFA team members that are working in Fifa.
"I am sorry about that. I am sorry. But I am also sorry about me, the way I am treated in this world of humanitarian qualities."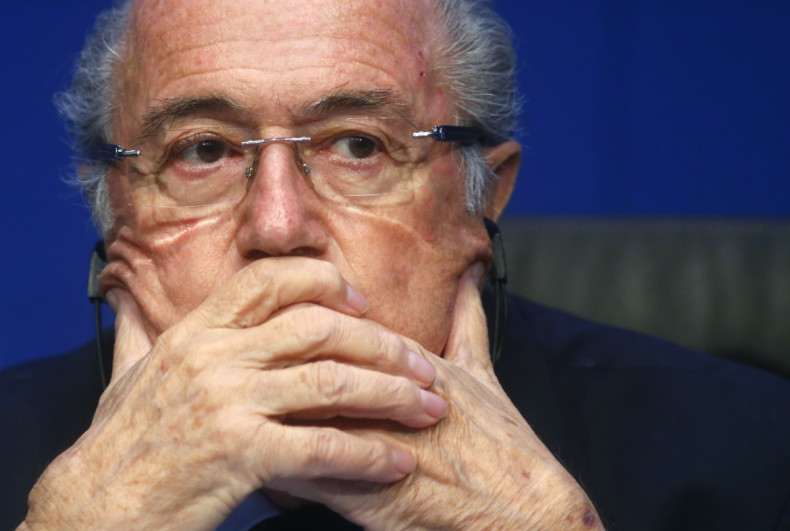 Blatter and Platini say the payment was in relation to a verbal agreement made between the two in 1998 after the World Cup in France. "I am now suspended eight years. Suspended eight years. But I will fight – fight for me, and I will fight for Fifa. Suspended eight years for what?"
Fifa's ethics committee is also investigating the decisions to award the 2018 and 2022 World Cups to Russia and Qatar.