Sepp Blatter resigns: Could Qatar be stripped of the 2022 World Cup?
Bookies slashed the odds Tuesday night of Qatar hosting the 2022 World Cup in the wake of the resignation of Fifa president Sepp Blatter.
The odds of the World Cup not taking place in Qatar in 2020 have shortened to 5/4 from 5/1 at William Hill although it remains 4/7 that the tournament will still take place in the desert state.
Qatar has tried to distance itself from the revelations of the last week and the arrest of 14 top Fifa officials by US authorities in Switzerland on allegations of bribery and corruption.
But the resignation of Blatter, who lobbied for the Qatari bid, as well as the revelations that sponsorship deals lined to both the Qatar and Russia tournaments are now being investigated by the FBI, means that Doha is short of allies in Fifa.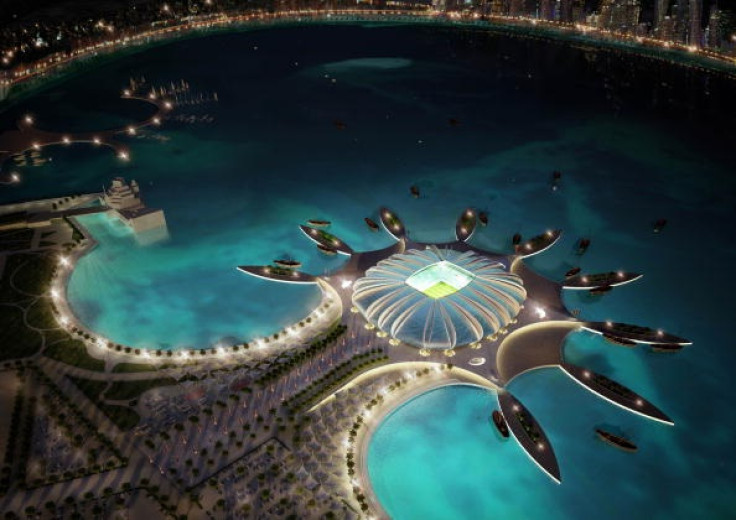 There has been increasing scrutiny of both its bid and its treatment of migrant workers used to build the stadium and infrastructure in Qatar, following claims that workers from Nepal and other south Asian states were subject to horrendous working conditions in the wealthy state.
Many of the committee members that were involved in the decision to award Qatar and Russia the 2022 and 2018 World Cups have been forced to stand down in the face of corruption allegations even before the arrests of nine more Fifa executives last week.
In a statement last week, Qatar's Supreme Committee for Delivery and Legacy, said: "We wish to reiterate that we have fully complied with every investigation that has been initiated concerning the 2018/2022 bidding process and we will continue to do so, should this be requested. We conducted our bid with integrity and to the highest ethical standards."
© Copyright IBTimes 2023. All rights reserved.