Fifa gives full backing to Russia's 2018 World Cup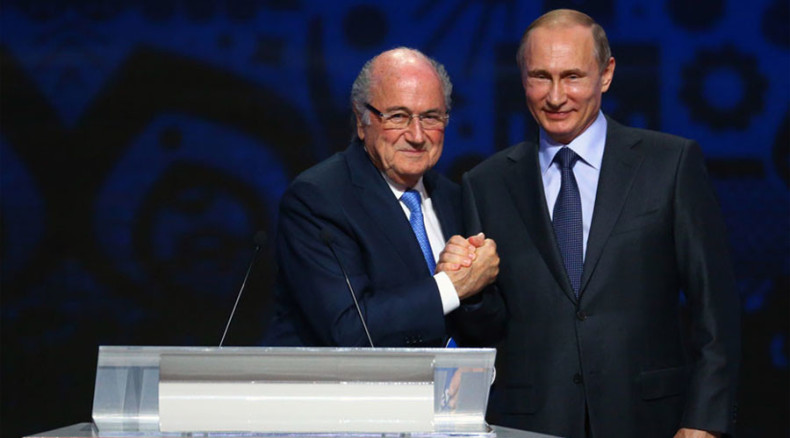 Football's governing body Fifa has adopted a resolution giving its full support to Russia in hosting the World Cup in 2018., its outgoing president, Sepp Blatter said.
This is despite the fact that the bidding processes for both the 2018 and the 2022 World Cups in Russia and Qatar has come under heavy scrutiny amid accusations of money laundering and corruption.
Fifa is under probe in both the US and Swiss officials. In May, US prosecutors indicted nine football officials, most of whom had positions within the governing body, and five marketing and broadcasting company executives over a range of alleged offences, including fraud, money-laundering and racketeering.
In a speech over the weekend before the draw for the World Cup started, Sky News reported Blatter as saying: "Fifa's executive committee expressed again its trust and confidence in Russia for the organisation of this competition. Trust in Russian authorities, organising committee, and in the Russian people.
"I would like to inform you that the executive committee has recently adopted a new resolution in which Fifa assures the Russian Federation of its full support in carrying out the World Cup in Russia in 2018."
Separately, in an interview with the BBC, Alexei Sorokin, the chief executive of the 2018 Russian World Cup organising committee said that Blatter had "always been a friend of our country."
He described Blatter as "a victim" of the scandal engulfing Fifa, saying that the president was not to blame for the actions of individuals within the organisation.