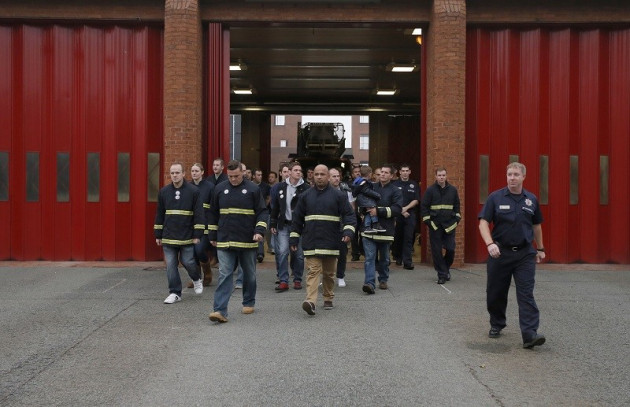 Firefighters across England and Wales have walked out over a row with the UK government about pensions.
Members of the Fire Brigades Union undertook industrial action for four hours at 10am on 13 November for the fourth time in recent weeks.
The FBU said firefighters who are forced to retire before 60 as a result of declining fitness could now receive pensions of just more than £9,000 a year as a result of the latest government proposals.
"Firefighters simply want an affordable and workable pension that reflects the job we do," said Matt Wrack, FBU general secretary. "But with employee costs going up, firefighters are being priced out the scheme threatening its sustainability."
He added: "We're keen to resolve this through negotiations, but the government is simply ignoring all the evidence we have submitted."
The government has claimed that firefighters who work for 40 years would receive £19,000 a year.
But the FBU said most firefighters take home approximately £1,650 a month and most already pay £320 or more a month into their pensions, and from April 2014 this will rise for the third year in a row to over £340 a month (£4,000 a year).
The union argued that the scheme is one of the most expensive for workers "anywhere in the public or private sector".
But Brandon Lewis MP, the Fire Services Minister, argued the FBU does not want to resolve the pension dispute.
He said: "The FBU's fourth strike day contradicts its claims to want to resolve this dispute through negotiation and further damages the good reputation of firefighters with the public.
"The offer on the table has significant advantages over the Scottish fitness principles that the FBU has already accepted. These proposals provide a firm basis for resolving this dispute."
The union also said that firefighters have voted in a ballot over additional forms of industrial action.