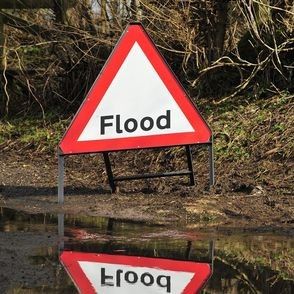 Flood warnings have been put in place across many areas of the UK as forecasters warn a month's worth of rain could fall in 24 hours.
The Environment Agency has issues flood alerts to 86 areas across the UK, mainly in the north east and Anglican areas, and have warned residents to be prepared.
It has warned that the risk of flooding over the next few days is expected to be the highest of the year so far, with Yorkshire and the north east, the Midlands and East Anglia expected to be the most severely affected by the conditions.
The Met Office has issued an amber weather warning - the second highest - as heavy and persistent rain is expected to fall across eastern, central and some northern parts of England, along with much of Wales.
Weather forecasters MeteoGroup predict up to 100mm of rain could fall in 36 hours during the downpours. The average UK rainfall for July is 69.9mm. The flooding that hit areas across the UK at the end of June left one person dead as water swept in away in Ludlow, Shropshire.
Craig Woolhouse, Head of Flood Incident Management at the Environment Agency, said: "We are expecting some very significant flooding in the coming days across large parts of the country, and would strongly urge people to sign up to flood warnings, keep a close eye on the forecasts for their area and be prepared for flooding.
"We would also ask that people stay safe, by keeping out of dangerous flood water and not attempting to walk or drive through it.
"The Environment Agency has already opened incident rooms and has teams out on the ground checking on flood defences and clearing any blockages in order to reduce the risk of flooding as much as possible."
Tony Waters, Deputy Chief Forecaster at the Met Office, said the ground was already saturated from record rainfalls in June. He warned of significant disruption and difficult driving conditions.
He said: "We are expecting spells of very heavy and thundery rain across a wide area of the UK in the next few days, with worst affected spots likely to be in central and northern parts of the country."