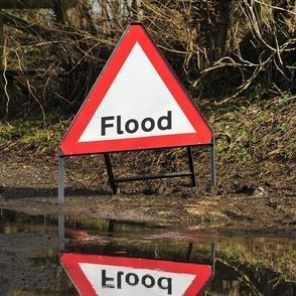 As heavy snowfall forced motorists to spend the night in their cars, forecasters predicted the United Kingdom will next be battered by rain and flooding.
Hundreds of drivers on the M6 motorway near Wigan in Lancashire had to either abandon their vehicles or sleep in them overnight after ice and snow blocked roads and made it impossible for vehicles to continue.
As more than a foot of snow fell across the region, a number of accidents were reported and lorries jack-knifed on icy roads, creating tailbacks.
David Morris, the Conservative MP for Morecambe and Lunesdale, was stuck on the blocked section between junctions 25 and 27 of the M6 for more than three hours.
He told the BBC the snow "came from nowhere".
"The gritters were out doing their job, everybody's been doing all they can do to help.
"It's a surreal scene. We've even been having snowball fights on the M6."
Mountain rescue teams were called in to help police and the Highways Agency clear roads and help passengers.
Flights were suspended at Leeds Bradford International Airport owing to the snowfall, but they have now resumed, although passengers have been warned to expect delays and disruption.
As heavy snow continued to fall across the north, blocked routes had been cleared by snowplough this morning and motorists who abandoned their vehicles were being urged to return to them as soon as possible.
Hazardous driving conditions led to collisions and delays on many routes across the north of England, including the M18, M60, M65, M56 and M58.
But experts warn that areas may now face flooding from a combination of heavy rainfall and melting ice and snow.
Emergency services in southeast Wales responded to a steep rise in emergency calls.
Mid and West Wales Fire Service said it had received more than 270 calls on Friday evening, with "quite a large number of flooding incidents" across Pembrokeshire, Carmarthen and Swansea, including incidents of properties flooding and people becoming trapped in their cars.
In Narberth, Pembrokeshire, residents have been forced from their homes as water levels rose and police had to relocate after their station flooded.
The Environment Agency has also issued flood warnings in 15 other areas, mostly in the south west, and there are flood alerts in place in about 80 other locations.
Over the weekend, temperatures will steadily climb from an average of 4C to 10C by Sunday, with wet and windy weather forecast for next week.