Manchester United have lost their place at the top of Forbes's rich list after it was revealed that Real Madrid are now the most valuable football club in the world with a valuation of £2.15 billion.
United have topped the list since 2004, and despite the side boasting a valuation of around £2.07 billion, Madrid have taken their place with Barcelona third on the list, while Arsenal and Bayern Munich cme in fourth and fifth place respectively.
United's fall from grace would most definitely be compounded by their recent Champions League standing compared to Madrid, with UEFA dishing out around £600 million in prize money per year which has been skewed in the favour of teams going further in the competition.
Two seasons of getting as far as the group stages and round of 16 respectively has placed United at a bit of a disadvantage compared to Jose Mourinho's men, who have enjoyed more global exposure as well as the extra prize money in progressing to back-to-back semi finals.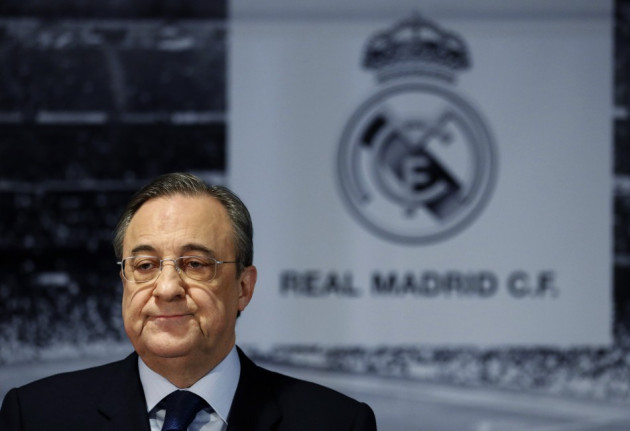 Forbes also said that with superstar Cristiano Ronaldo on their books, who moved from United for a record transfer fee of £80 million in 2009, Madrid have asserted themselves as one of the most recognisable clubs in the world.
"This is the first time since Forbes began valuing soccer teams in 2004 that Manchester United are not No. 1 on the list," a statement from the magazine said.
"Real Madrid have been consistently delivering the highest revenues of any soccer team in the world, despite an intense economic meltdown in Spain.
"With superstars like Cristiano Ronaldo on the pitch, and coach Jose Mourinho on the bench, Real Madrid have thrived under the leadership of billionaire president Florentino Perez.
"According to this year's soccer valuations, the top 20 teams are worth an average of $968 million (£634 million), an increase of 26% over last year.
"Forbes' team values are enterprise values (equity plus debt) that are based on multiples of revenue that teams garner from television, premium seating, media, licensing, merchandise and concessions."
United and Real Madrid are similar in many ways, with both clubs boasting dominance over their domestics leagues in the last 20 years, and boasting strong characters as managers.
United have worked hard on making their brand as profitable as possible, with the side recently doing a deal with AON to rename their training ground, and bring in an extra £150 million over eight years.
The Red Devils also recently brought back the rights to their training shirts from DHL, believing that they could find a much more lucrative sponsorship amount than the £40 million over four years to display the brand on their shirts in training sessions.