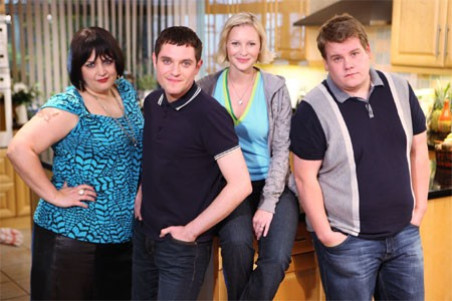 Hit sitcom Gavin & Stacey is about to become the latest hit British show to be remade for US audiences.
The award-winning series has been picked up by Fox after the original received rave reviews when it was screened in the US.
The Murdoch-owned network will work alongside the original production company, Baby Cow Productions and BBC Worldwide, to create the US version.
Based in South Wales and Essex, the original show centres on the long-distance relationship between Gavin, played by Matthew Horne, and Stacey, played by Joanna Page.
Writers and stars James Corden and Ruth Jones have been named as executive producers on the US version.
Speaking about the remake Corden said: "It's really exciting. The idea is that Gavin will come from New Jersey, which has the same relation to New York as Essex does to London.
"Stacey will be from South Carolina. They meet in Times Square. I hope they keep the British names but they may have to change them."
The show follows in the footsteps of Ricky Gervais's comedy The Office and Channel 4's The Inbetweeners, which have been taken across the pond for Americanising to win over local audiences.
A half-hour pilot episode of Gavin & Stacey is in development for the US.