Four big questions on the economy Trump will have to answer
Markets in the US and around the world will be looking for reassurance from President-elect Trump.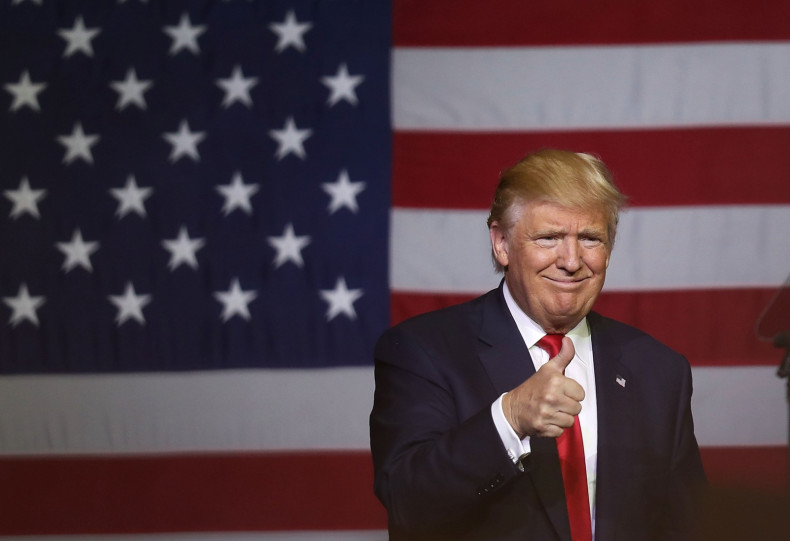 Donald Trump will become the 45th US president after beating Democratic rival Hillary Clinton in one of the biggest political upsets in American history. Here are four questions he will have to answer on the economy.
Can Trump calm the markets?
Asian markets – which were open during the US election – suffered 5% falls as it became clear Trump would move in to the White House. European markets opened as much as 3% down, but by early afternoon (9 November) trading Britain's FTSE 100 Index, Germany's DAX and the Cac 40 in France had recovered a large slug of those losses.
Many analysts say world stock markets may well recover all their losses in a couple of sessions, as they did after the UK's Brexit vote in June.
CMC Markets chief market analyst Michael Hewson said: "That the reaction seen thus far appears to have been much more tempered is probably due to the emollient and conciliatory nature of Mr Trump's acceptance speech, and the fact that there was always that nagging doubt that the pollsters may well be wrong."
Will Trump tear up existing trade deals?
The President-elect is a strong critic of the North American Free Trade Agreement, which allows tariff-free trade with America's nearest neighbours, Mexico and Canada.
He has also promised not to sign the Trans Pacific Partnership, which aims to cut tariffs between the US and 11 other nations around the world. Critics of this tariff-busting deal argue it will intensify competition between the workforces of the various nations involved.
The Republican nominee has also called for action on what he calls America's unfair trade arrangements with China.
Nigel Green, founder of financial services consultant deVere, said: "The markets' main concerns include Trump's protectionist policies, focusing on potential trade wars with China – America's largest trading partner – and with Mexico, its third largest. In addition, with Trump having said certain countries are 'cheating' due to their undervalued currencies, currency tensions should also be expected."
Will he interfere with the independence of the Federal Reserve?
During the first presidential debate in September Trump said Fed Chair Janet Yellen has kept rates low as a result of political pressure from President Obama's administration. Trump said: "Believe me, we're in a bubble right now, and the only thing that looks good is the stock market."
He added: "The day Obama goes off and he leaves and he goes out to the golf course for the rest of his life to play golf, when they [the Fed] raise interest rates, you will see some very bad things happen. Because the Fed is not doing their job. The Fed is being more political than Secretary Clinton."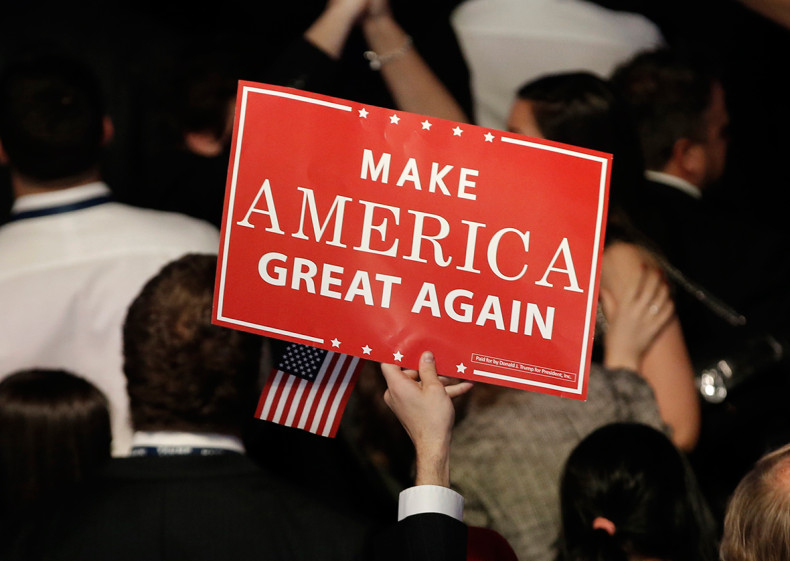 Many economists were appalled that the respected Yellen was being compared to a political stooge. They are also worried that Trump will expect her to do his bidding on the economy, prompting fears that Yellen may leave before her full term is up in 2018.
Ironically, IG chief market analyst IG Chris Beauchamp said the new uncertainties and falls in the value of the dollar would probably delay the rise in rates Trump has called for.
Beauchamp said: "Markets are rapidly reassessing whether a December rate hike, also a distinct possibility until this morning, is now off the cards."
Will Trump's plan boost growth?
Trump argues large scale tax cuts will kick-start the economy. He wants to see the top rate of Federal income tax cut from 39.5% to 33%, with three bands instead of seven, and corporation tax slashed from 35% to 15%.
The President-elect wants to repeal the Dodd-Frank Act, brought in to toughen up banking regulation after the financial crisis.
He would also cut back on green energy programmes and lift restrictions on fracking and boost American oil and natural gas production.
Taken together he claims this package of changes will increase US growth to between 3.5% and 4% a year, and create 25 million jobs.
By comparison, the International Monetary Fund expects the world economy to grow by 3.4% next year.
Some economists back Trump's plan, others think it is overly optimistic, while others argue his new trading arrangements and thinning out of the US workforce through deportations will lead to recession.