Trans-Pacific Partnership: Countries close on deal but stumble over New Zealand dairy export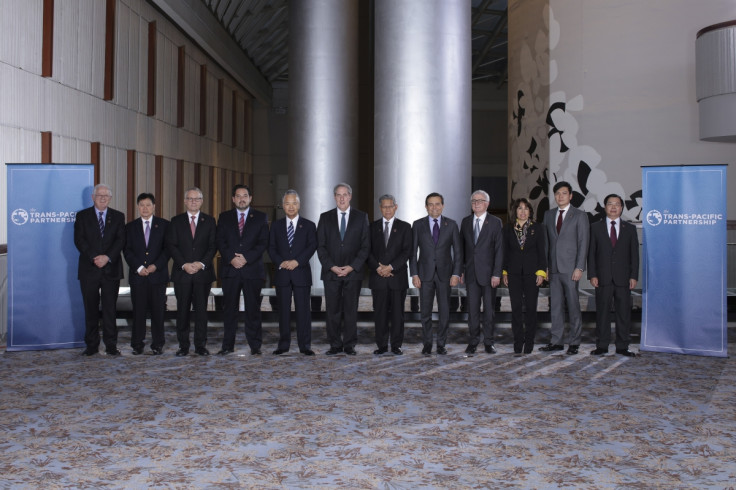 The United States closed in on a deal with other Trans Pacific Partnership (TTP) countries but did not manage to finalise a signing despite five consecutive days of talks. The controversial deal has been five years in the making, but according to analysts, the parties had the biggest chance yet to come to a conclusion at the meetings last week.
US, Chile, Singapore, Japan, New Zealand, Australia, Brunei, Mexico, Peru, Vietnam, Malaysia and Canada stretched talks in Atlanta to five days, initially meant to last for two days, but did not reach a conclusion on Sunday (4 October).
Before stumbling on disagreements over pharmaceutical and agricultural issues, the countries were optimistic that a deal would be reached. Japan's economy minister Akira Amari reportedly called Prime Minister Shinzo Abe, saying a deal was close. On Saturday, Amari told reporters that Sunday would be make-or-break talks.
The countries had a breakthrough regarding their disagreement on the laws surrounding monopoly held by pharmaceutical companies once they get hold of new biotech drugs. Where the US pushed for 12 years of exclusivity data for the development of key drugs by private companies, Australia stood firm at five years. The countries reportedly agreed on an eight year compromise.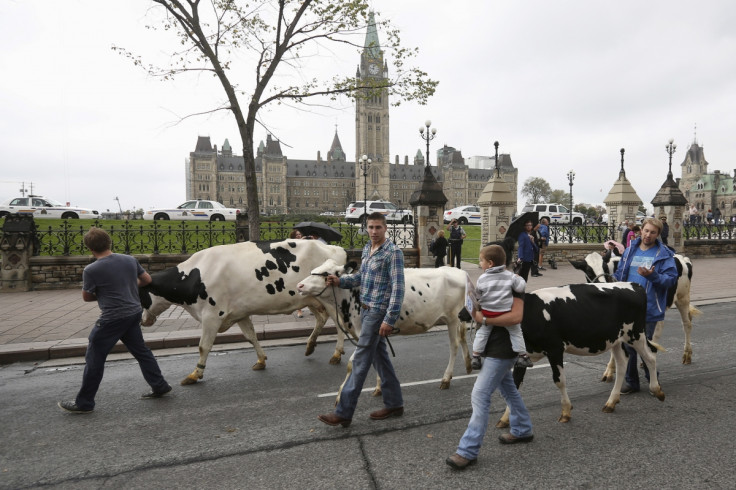 US farmers protested the deal, afraid it would hurt their milk exports
Reuters
New Zealand's representative demanded that the country get a better deal when it comes to access to overseas markets for its dairy trade. The country wants to be able to export more dairy product to more countries, because of the big part the sector plays in the national economy.
The TTP, like many other transnational organisations, would give the participating countries lower export tariffs. The member countries hope to exploit each others resources for specific markets. The deal was initiated in the late 2000s to battle China's growing economy and global market share.
The deal has already played a key part in the run up to the 2016 US elections. Canada, Peru and Japan have elections coming up as well, increasing the urgency for a conclusion to talks. However, with all 12 parties having their own best interest in mind, they continue to stumble on narrow topics within the deal.
Amari told reporters over the weekend: "I said there were two conditions for us to accept that proposal: first, this would be the last chance, in other words there had to be certainty of getting a deal on pharmaceuticals; second, because of the schedule, Japan could not accept any further extension."
© Copyright IBTimes 2023. All rights reserved.