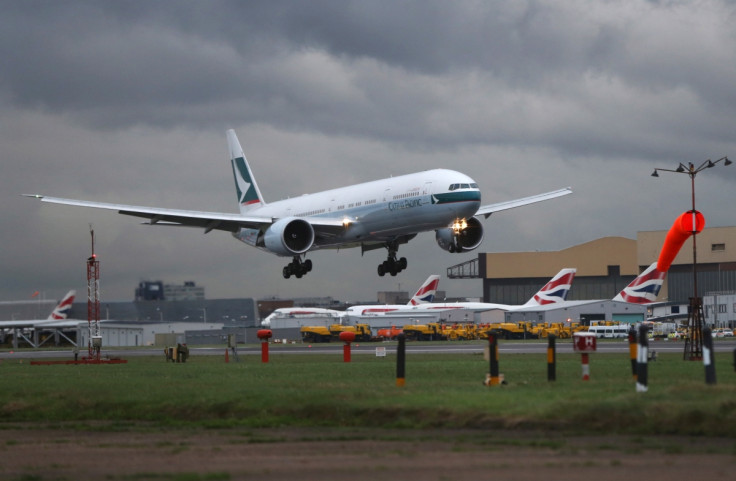 Four British planespotters have been arrested at an airport in Kenya on suspicion of terror offences after taking photographs of planes taking off and landing. The men were arrested in the capital Nairobi last Monday and have been languishing at a police station since then, according to local media reports.
Steve Gibson, 60, Ian Glover, 46, Eddie Swift and Paul Abbott, both 47, were all on a two-week plane spotting trip to Africa, and were posting pictures of aircraft to Facebook. Kenyan newspaper The Star reported that the four appeared in court on 14 March. They did not enter a plea.
The prosecution is understood to have been given two days to investigate them for terror-related charges, including trespassing, secretly filming air traffic while at the airport bar and using an app to monitor incoming flight times.
Swift's brother Peter told The Sun that the men had done nothing wrong, and that he hopes they will be let off with a fine.
"It's blindingly obvious they weren't doing anyone any harm and weren't plotting anything," he said. "None of them would harm a fly."
He added: "The Foreign Office told me he was likely to be charged with terror-related offences. I've since been told those charges will be dropped."
The group have previously spotted planes in America, Russia, China and all over Europe. Photography at airports in Kenya was banned after Islamic extremists massacred 67 people at a shopping centre in Nairobi in 2013.
A spokesman for the spotters' legal team hit out at the British Embassy in Kenya in a comment given to The Sun.
"The British Embassy could have resolved this very quickly by providing background information which would have made it clear the authorities were not dealing with criminals or terrorists," he said.
The Foreign Office said: "We are in contact with Kenyan authorities and are ready to provide consular assistance."