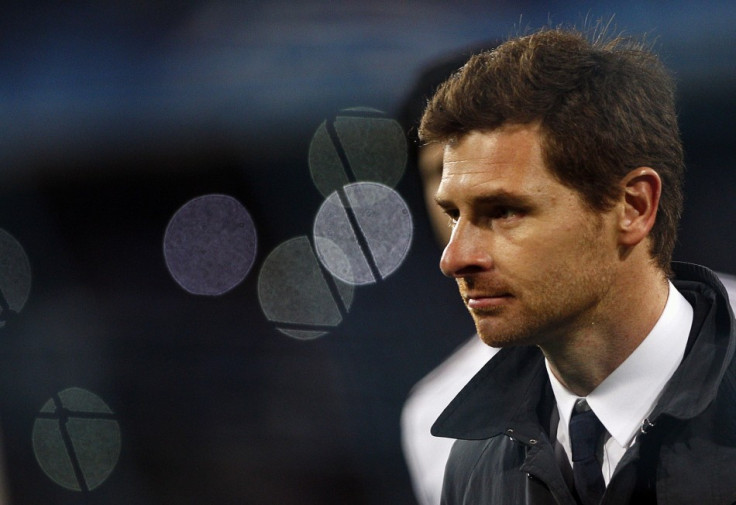 France legend Frank Leboeuf has warned Roman Abramovich it would be irrational to sack Andre Villas-Boas at this stage in the season and cautioned against turning to Jose Mourinho to rescue the Blues' faltering campaign.
The Portuguese coach has been heavily linked with a return to Stamford Bridge since revealing he could leave Real Madrid in the summer.
Pressure on current Chelsea boss Andre Villas-Boas has grown in the wake of Tuesday's 3-1 defeat in Naples.
And, amid reports that a number of senior players criticised Villas-Boas managerial prowess after Saturday's 1-1 FA Cup draw with Birmingham, former Chelsea defender Leboeuf said the Portuguese manager should be given more time to craft a long-term vision for the club.
"You shouldn't take back [Jose] Mourinho if you're trying to build things in the long term," Leboeuf told the Alan Brazil Sports Breakfast - via talkSPORT.
"He is the 'Special One' but only to win things very quickly. Chelsea need someone who's more grounded. So far they have been winning titles on principles that can't last long-term.
"When you look at Man United and Tottenham they are building things to make sure they have a future. I'm not sure Mourinho would be a good bet in the long-term if you're looking to build a big club."
Meanwhile, Villas-Boas has defended his team selection for Champions League last-16 first-leg tie against Napoli.
The Portuguese left out Frank Lampard, Michael Essien and Ashley Cole for the 3-1 defeat on Tuesday night but he stood by his team selection at a press conference on Thursday.
"No, I do not have any regrets about team selection ... It was completely right," Villas-Boas is quoted in the Telegraph.