Roy Hodgson believes England could not be better prepared going into their opening Euro 2012 group game against France in Donetsk.
After being appointed in May, Hodgson has been handed just five weeks to prepare his squad ahead of the European Championship, which sees their campaign start in earnest against Laurent Blanc's rapidly improving French side.
After warm-up wins against Norway and Belgium, Hodgson believes his squad are ready for France, who are unbeaten in their last 21 matches.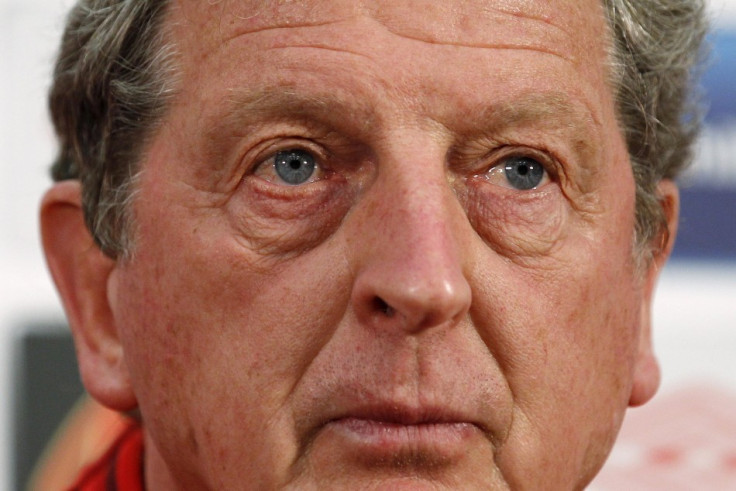 "My message will be, 'We've done the best preparation that we can possibly do, I think you're ready and I think you're good enough'," Hodgson said.
"I will tell them to have the confidence and the belief to get out there and show it and not to get suicidal if for some reason things don't work out.
"We'll be doing our level best to send the fans home happy and not send them home disappointed.
"We can't offer them more than that and we can't promise them more than that - it's the only sensible promise anyone can give.
"But I'm really quite surprised that I'm as confident of what the players are going to show the nation and do for the nation as I can possibly be."
"Training is training, matches are matches and I've been in football long enough to know that things don't always click when the big day comes around," he added.
"It's 90 minutes on the stage and all you can hope for is that the better you rehearse and the better you prepare, the better chance you will have of a good performance on the night.
"It isn't a given, but one thing I'm certain of is that the players really want to give a good performance.
"If they don't give one it won't be because their minds weren't there or their focus wasn't there or they didn't care enough.
"But it's a football match and you have to deal with disappointments in the game and decisions that happen. You can go a goal down and they close you off, you go a goal up and you lose concentration and they get an equaliser."
Having been regularly tipped to contest at previous major finals, England are considered rank outsiders this summer given the limited time available to Hodgson and the host of injuries the squad has encountered.
John Ruddy, Gareth Barry, Frank Lampard and Gary Cahill have all been ruled out, however John Terry, who suffered a hamstring injury against Belgium, is likely to recover in time having trained with the full squad since arriving at their Krakow base.
England will be without Wayne Rooney for their opening to group games, with Danny Welbeck set to deputise after his first international goal against Belgium.