FX Technical Views: Dollar Keeps Overall Strength on Euro's Weakness While Yen, Sterling Stay Firm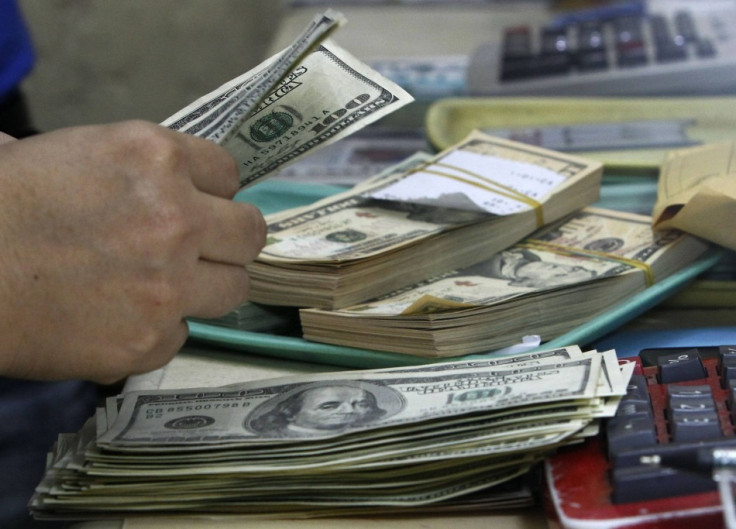 Dollar continued its broad rally on Wednesday, helped by euro's weakness, but gains in the yen limited the greenback's upside move. Sterling bounced back after dropping in Asian trade while the Swiss franc remained weak.
The US currency strengthened against some of the Asian units like Indian rupee and Chinese yuan but weakened against others such as Korean won as the World Bank revised its global growth forecast.
EUR/USD extended losses from the last few days to a new 18-month low of 1.3521 while USD/CHF traded at a fresh 4-month high of 0.9009.
GBP/USD traded marginally lower at 1.6738 before edging back higher later, and USD/JPY fell to 102.22.
Expectations that the European Central Bank will remain under pressure to continue the monetary debasement to shore up growth weighed on the single currency while safe-haven demand supported the Japanese yen.
The World Bank now see US growth at 2.1% in 2014 from 2.8% earlier while China's expected growth was lowered to 7.6% from 7.7%. Japan will probably expand 1.3% this year from a previous forecast of 1.4%. Eurozone's 1.1% projection was left unchanged.
Technical Forecasts
EUR/USD has its next support at 1.3477 ahead of the 1.3400-1.3377 region, which is also endorsed by the 50% Fibonacci retracement of the July 2013-May 2014 uptrend. The next level is 1.3230, the 61.8% retracement.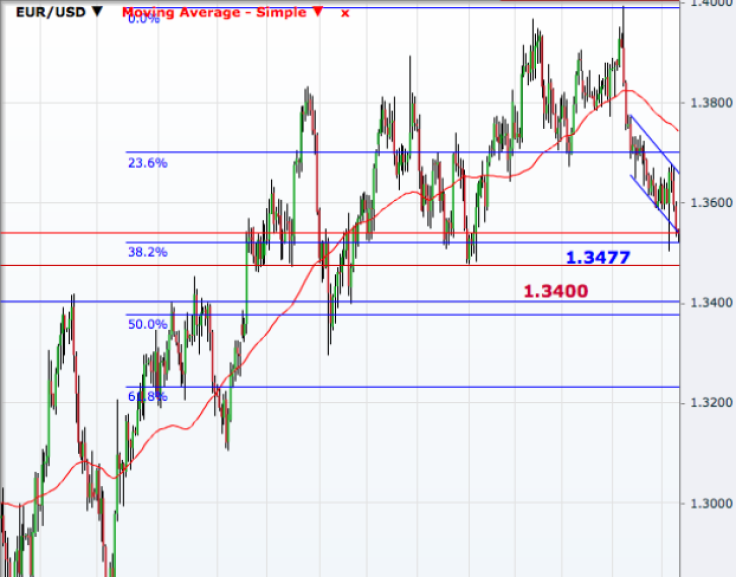 GBP/USD is on the lower band of the uptrend channel since November last year, and on a move upwards, it has resistances at 1.6847 and then 1.6923 ahead of 1.6998.
On the downside, the pair has its first level to watch at 1.6690, which is also coincided by the 100-day moving average. The next level is 1.6560, the 38.2% Fibonacci retracement of the November 2013 to June 2014 uptrend.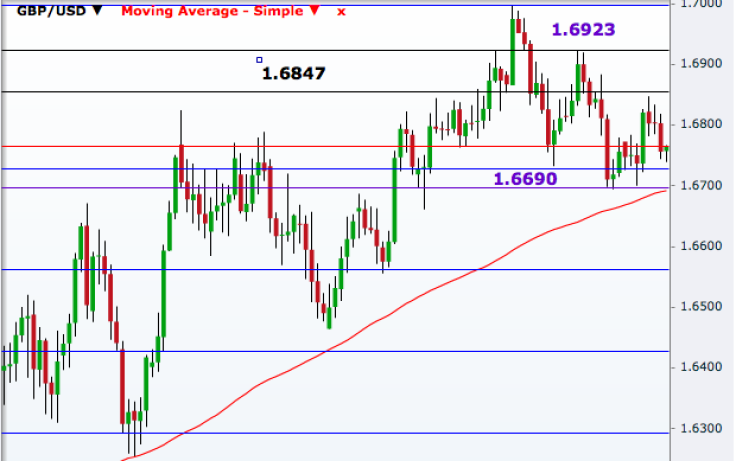 USD/CHF has come out of the downtrending channel and has been heading north over the past few days. It is now targeting 0.9080 ahead of 0.9135, the 38.2% Fibonacci retracement of the May 2013-March 2014 downtrend. The levels of the downside are 0.8890 and 0.8700.
USD/JPY has been stuck to a broad range of 100.75 and 104.15 since February and has to pass through 101.40 and 102.85 before breaking through the broad range. Further out, the pair has 105.45 on the higher side and 100.0 on the downside.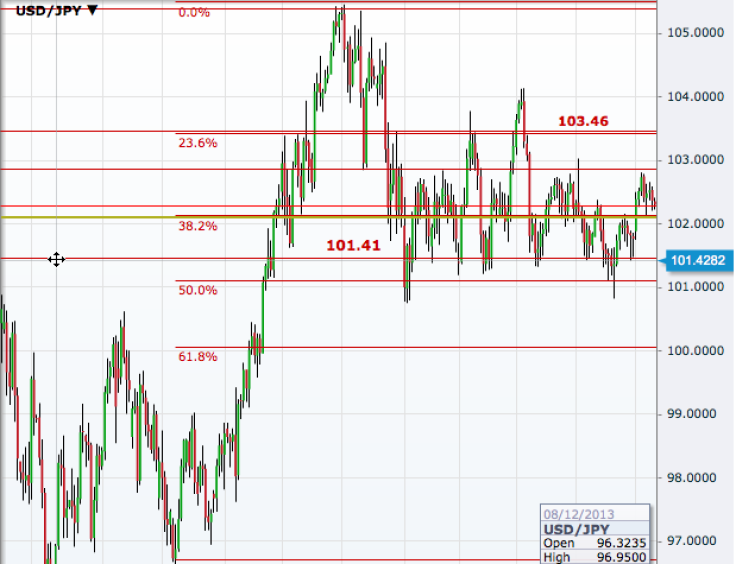 © Copyright IBTimes 2023. All rights reserved.