A man has admitted that he strangled his wife after she threatened to reveal to his family that he is gay.
Jasvir Ram Ginday, 30, is accused of murdering 24-year-old Varkha Rani on September 12.
The banker told Wolverhampton Crown Court he strangled his wife with a vacuum cleaner pipe, after he snapped when she threatened to expose him.
He then forced her body into a 22-inch deep, back garden incinerator and set her alight.
He reported her missing, however police discovered her charred remains the next day, when they became suspicious of black smoke billowing from the property.
Pathologists later confirmed the human remains found by an officer were that of his wife Varkha Rani, and that she had died from strangulation by a metal pole being placed across her throat.
The couple were married six months earlier in a lavish wedding ceremony in India.
Ginday had travelled to India in October 2012, where he met 15 potential wives, before proposing to Rani on March 28.
The 24-year-old, who had a bachelor's degree and a master's degree in science and information technology from a university in India, came to the UK with her new husband in August.
Ginday said he knew he was gay since the age of 12, but married Rani to hide his sexuality from his parents, who would be 'shocked' and 'devastated' by the truth.
He carried out the brutal attack on his wife after she discovered his "secret."
On the day of Rani's death, the newlyweds were cleaning their family home, when Ginday found his wife packing her bags to leave.
She told her husband she knew he was gay and could not stay with him any longer.
It is alleged she threatened to expose him to his family, after which, in anger, Ginday pushed the pipe of a vacuum cleaner against her throat, killing her.
Speaking for the defence, David Nathan QC said: "She had discovered that he was gay and she tells him the last thing that he wanted to hear - I'm leaving you, I discovered it and I'm going to expose you for what you really are.
"He snapped and he applied too much pressure. He had no intention of killing her."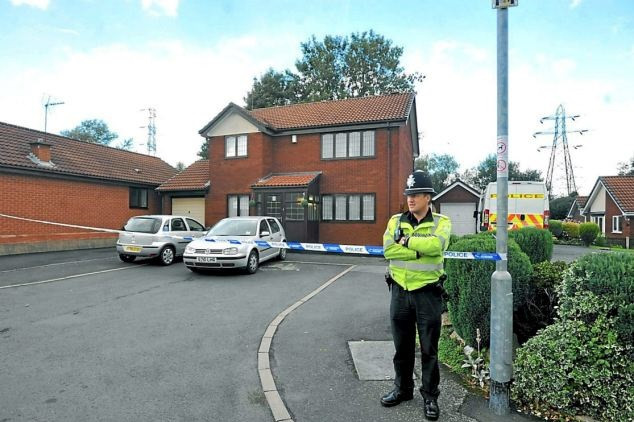 During his police interview Ginday repeatedly denied having anything to do with his wife's death and said he was "devastated" by what had happened.
Nathan said Ginday lied because he did not want to admit he had killed his wife.
Giving evidence, the 30-year-old insisted that it was not his intention to kill his wife and that he "definitely did love her."
He revealed he had never been in a heterosexual relationship before, and said that there were "teething problems" in the marriage; that the relationship had never become intimate.
During the opening of his murder trial at Wolverhampton Crown Court, jurors were told that Ginday's sexuality had been a source of personal torment throughout his life.
Ginday denies the charge of murder, but has pleaded guilty to manslaughter and a further charge of perverting the course of justice by lying to police.
The trial continues.