More than 130 Palestinians were killed during the Israel Defense Forces (IDF) execution of the controversial "Hannibal Directive" to rescue captured soldier Hadar Goldin, according to Palestinian sources.
The protocol orders the use of any force necessary to rescue a captured soldier, even if it means endangering the life of the soldier himself.
Following Goldin's suspected capture in a tunnel operation conducted in the Rafah area, the IDF launched a bombardment of the Rafah area to prevent his captors' escape.
A senior officer told Haaretz that "a great deal of fire was used in the area, and targets were attacked" following the incident. Palestinian reports claim that the Israeli strikes targeted vehicles, including ambulances, heading for Rafah hospital.
The IDF source confirmed that all firepower in the southern Gaza Strip was sent to the Rafah area to carry out the directive. Heavy fire came from tank shelling, artillery bombardments and air strikes to isolate the area where Goldin was suspected to be held, according to Haaretz.
The IDF has admitted that innocents were killed as a result of the huge use of force and now claims that Goldin was killed in the tunnel operation and not whisked away to Rafah.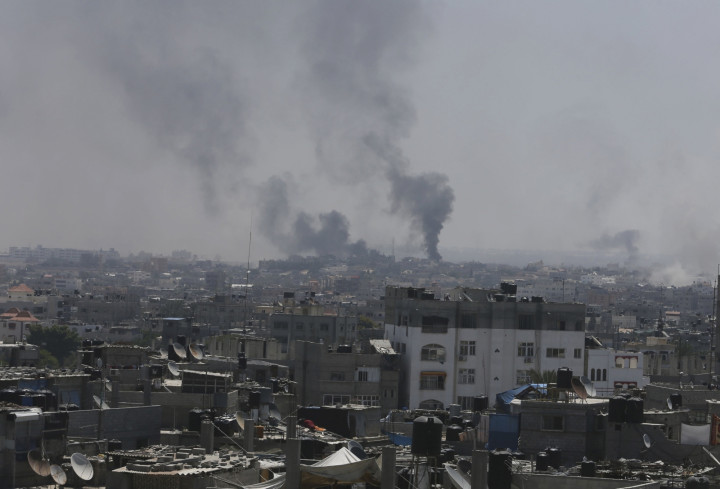 Over an hour into an agreed ceasefire, the IDF claims that the Givati Brigade undertaking the tunnel operation came under intense fire, killing two officers. Hamas said that the attempted capture of Goldin in the tunnel operation took place before the morning ceasefire began.
The protocol is founded on a fear that any captive Israeli will be used as a bargaining chip, like Gilad Shalit, who was captured in 2006 and held for five years before being released in return for 1,027 Palestinian prisoners.
The directive - named after the Carthaginian general who killed himself with poison rather than be captured by the Romans - is founded on the belief that a soldier is better dead than in captivity, a view elucidated by Shaul Mofaz, former IDF chief of staff.
"In certain senses, with all the pain that saying this entails, an abducted soldier, in contrast to a soldier who has been killed, is a national problem," he told Israeli daily Yedioth Ahronoth.
Gaza health officials said that over 1,800 Palestinians - mostly civilians - have been killed in the IDF's 'Operation Protective Edge' with more than 9,000 injured. The Israeli military confirmed that 64 soldiers had been killed in the conflict as well as two Israeli civilians and a Thai national.