Israel has pulled its ground forces out of the Gaza Strip and begun a 72-hour ceasefire with Hamas.
In Gaza, where about half a million people have been displaced by a month of bloodshed, residents left UN shelters to trek back to neighbourhoods where whole blocks have been destroyed by Israeli shelling, and the smell of decomposing bodies fills the air.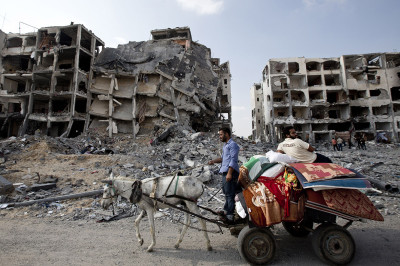 An Israeli military spokesman said their main goal of destroying cross-border infiltration tunnels had been completed. "Mission accomplished," the military tweeted.
The fighting has claimed nearly 1,900 Palestinian lives — most of them civilians. The war has also left 67 dead on the Israeli side, all but three of them soldiers.