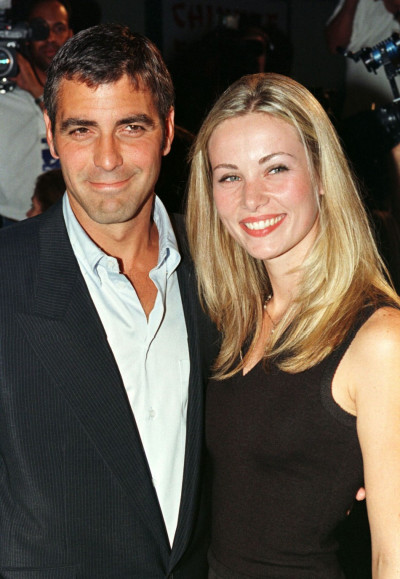 Elisabetta Canalis, the "Dancing with the Stars" bombshell and former girlfriend of Hollywood actor George Clooney, sent shock waves through the entertainment industry when she revealed that Clooney and she shared a "father-daughter" relationship.
Canalis, quoted in Italian journalist Bruno Vespa's new book, "Questo Amore" ("This Love"), said that her relationship with Hollywood's most eligible bachelor was "more of a father-daughter relationship," which she "was unable to clarify ... til now."
"[He was] the person who valued my feminine side the most [and is] one of the best people I have ever met from a charitable point of view," Canalis said of Clooney.
"He has been special for me, and very important, just as a father would be," she added.
One of Hollywood's biggest hunks, Clooney has vowed never to walk down the aisle again after his failed marriage to Talia Balsam ended in 1993. Canalis, 33, is 17 years younger than Clooney. The pair broke up in June, after she spoke publicly of her desire to get married.
Clooney has yet to respond to Canalis' statements.
However, here is a look at the other women who have been in and out of the eternal bachelor's life.