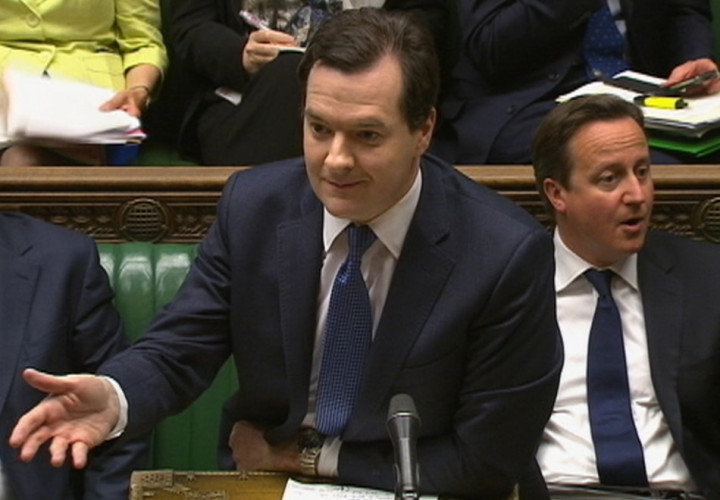 In the 2013 Budget, George Osborne told parliament that he intended to "introduce a new limit" on Annual Managed Expenditure (AME) that would "bring real control to areas of public spending that had been out of control" yet do so in a way "that allows the automatic stabilisers to operate".
Therefore, it was no surprise that the chancellor used the June 2013 Spending Review to announce reforms to AME and reign in the 'out of control' element of public sector spending.
AME currently stands at £350bn (€408.7bn, $533.4bn) and accounts for almost half of the government's annual expenditure. While the chancellor has made the first tentative steps towards tightening the purse strings on AME, there is still much more to be done to make this part of public finance more accountable.
The measures announced include a cap on certain elements of AME, including tax credits, welfare benefits and a temperature test for the winter fuel allowance of pensioner's living abroad. The chancellor also announced that he would be expanding the role of the Office for Budget Responsibility (OBR) to monitor AME spending and issue a warning when the government is reaching the agreed limit.
Consequences
While this is a welcome move, he failed to offer further detail on the consequences of this limit being breached.
Given the demand-led nature of AME and the right of every UK citizen and some non UK nationals living in the UK, to claim benefits and a state pension, it seems unlikely that there will be a hard cut off point.
As a result, regular breaches seem likely, much like in other areas of the public sector where targets are routinely missed.
In order to reduce the cost of the UK's welfare system in the long-term, the chancellor needs to take a structural look at AME expenditure and the drivers behind every expense.
A future focus on investing in preventative services is the best way to achieve long-term savings and this can only come from understanding local demographics and implementing measures to tackle the AME cost drivers in each local authority.
On a more strategic level, there should be greater emphasis on the costs of life, from cradle to the grave in all areas of public spending, which is something the government has struggled with for many years.
Emulating the US and Australia?
The UK would benefit from longer term fiscal strategies, similar to the US and Australia, where fiscal policy is planned out 50-75 years ahead. AME would also benefit from this kind of future planning.
In addition to capping AME, the chancellor could have explored the possibility of devolving some AME spending decisions to government departments or local authorities. They would then be responsible for spending these AME budgets in the way that they feel is most appropriate for their local area - making AME a more accountable part of public expenditure. Currently there is no accountability or scrutiny of AME, despite its high expenditure.
AME was originally introduced to control public expenditure and avoid arbitrarily cutting public services. However, over the years, that purpose appears to have been lost and AME spending has spiralled out of control.
It is encouraging to see that the chancellor is making the moves to manage this unaccountable and expensive section of the public purse. But he may have missed a golden opportunity to once and for all take a radical approach to AME.
Only time will tell if the changes made in the 2013 Spending Review go far enough to amount a long term reform.
Gillian Fawcett is the Head of Public Sector at the Association of Chartered Certified Accountants (ACCA).