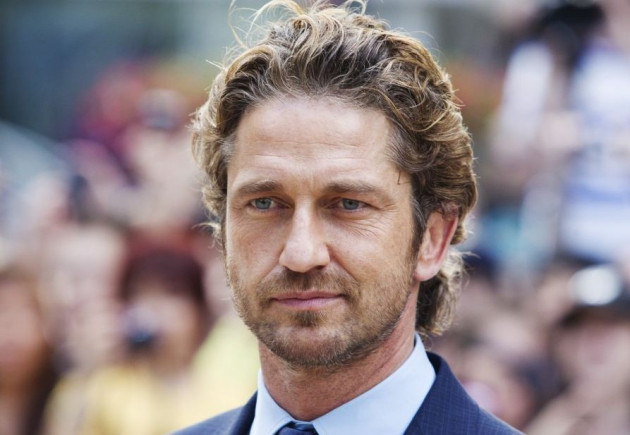 Gerard Butler is recognised for doing many of his own stunts in films and was even honoured with the title of Action Movie Star of the Year at the Taurus World Stunt Awards in 2007 for his heroic performance in the epic saga 300.
But the daredevil had a near-death experience and was seriously injured while filming the surfing drama Chasing Mavericks in 2011. The Machine Gun Preacher actor shared the video of the incident for the first time as he arrived at ABC Studios in Times Square for an appearance on Good Morning America in New York City.
The 42-year-old actor, who looked dapper in a rag and bone Skinny Chino and the Dagger Blazer, recalled the surfing accident that occurred while filming.
"That's crazy!" he said while watching the clip of the accident."Even when I see that it brings back memories. It was like a tsunami coming in and I was down and I just didn't come back up really. I started to think 'wow I'm going to die making a movie.'"
Butler was caught in a "two-wave hold down," where one wave hits the person too deep to get to the surface before another wave hits and luckily the P S I Love You actor survived the mishap.
Chasing Mavericks is a true story of Californian surfer Jay Moriarty played by Jonny Weston, and his journey to conquer the dangerous waves of northern California. Butler stars as Frosty Hesson, a local legend who will later on serve as Moriarty's mentor. The film is as much about surfing as it is about the friendship between Hesson and Moriarty. Moriarty is a well-known American surfer who achieved fame at the young age of 16, when his wipeout of Maverick was recorded and made the cover of the magazine, Surfer. He died in a diving accident in 2001.
He also talked about the inspiration on taking up the role.
"When you come across a story like this, it's very inspiring, very moving, powerful story. I thought this is a perfect opportunity, one for me to learn how to surf, two to tell a story that I think appeals to everybody, from kids to grownups," Butler said. "It's the kind of movie that makes you want to eat up life and go and do something."
The film is set to hit theatres on 26 October.