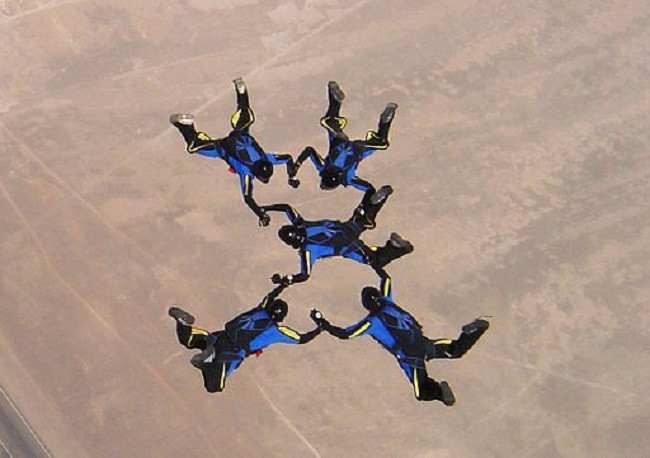 German skydiver Diana Paris has died during an attempt to set a world record in Eloy, Arizona.
The 46-year-old from Berlin was part of a group of 222 veteran skydivers from 28 countries trying to break a world record for a "formation jump".
Her body was later found in the Arizona desert after a malfunctioning parachute was released too low to the ground to allow a reserve parachute to open, according to SkyDive Arizona, the facility in Eloy where the incident happened.
She was pronounced dead at the scene.
Her husband said she had completed 1,500 jumps in her skydiving career.
The group did not complete the formation and therefore did not set the record on Thursday.
But the parachutists quickly returned to the air and completed a special jump to honour the victim and planned to continue to pursue their record.
"Our dear friend cannot and will not be replaced," said Gulcin, whose organisation was behind the record attempt. "The group will continue to hold the slot open in the skydiver's honour."
Skydivers cried, hugged each other and prayed after they learned of her death. But they also did not want to quit because of the tragedy.
Skydiver Debbie Franzese of New York said: "You can die crossing the street. It's sad, but also it happens. You know, it just happens."
The Federal Aviation Administration is investigating the accident.
Skydive Arizona in Eloy has been the site of other skydiving deaths in recent months.
A German and a British skydiver died in November as their parachutes collapsed and they fell to their deaths during an attempt to set a jump record