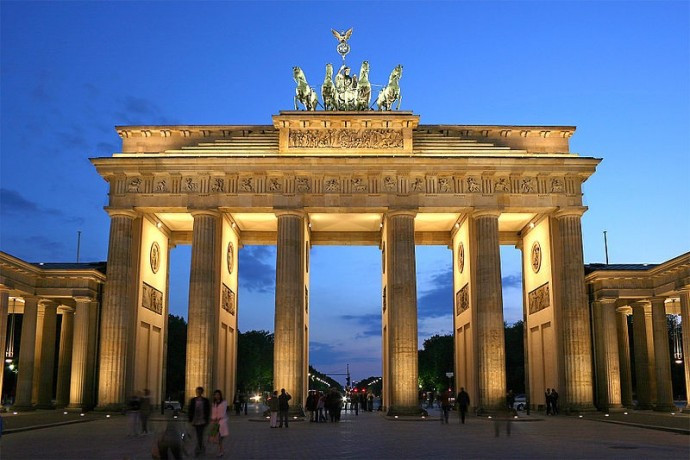 Germany's gross domestic product edged up in the first quarter helped by increased private consumption that more than offset declines in exports and investment, according to official data.
The Federal Statistics Office said Europe's largest economy grew by a seasonally adjusted 0.1% in the first quarter, in line with an earlier flash estimate and economists' predictions. GDP fell 0.7% in the fourth quarter.
On a year-on-year basis, GDP declined by 0.2% in the first three months of 2013.
Household spending rose 0.8% in the first quarter, adding 0.4 percentage points to the GDP, according to the report. Foreign trade contributed 0.1 percentage points to the GDP growth as imports declined more rapidly than exports.
Meanwhile, construction fell 2.1% from the fourth quarter and capital investment declined 1.5%, deducting 0.3 percentage points from GDP growth. Construction activity and investment suffered from severe weather conditions and sluggish demand.
The economy has resorted to domestic demand for its recovery, but stronger consumption was offset by weak investment in the first quarter.
In December, the country's central bank predicted a growth of 0.4% in 2013 and 1.9% in 2014. The Bundesbank will publish new forecasts next month.
On 23 May, the preliminary seasonally-adjusted Markit Germany Composite Output Index showed a reading of 49.9 in May, up from 49.2 in April. Nevertheless, total new business volumes decreased for the third consecutive month, putting second-quarter growth at risk.
Germany's GDP results are in line with those of the wider eurozone, where growth shrank more than economists forecast in the first quarter. GDP in the region fell 0.2% in the first three months, the sixth straight quarterly decline, after contracting 0.6% in the previous quarter.
Prompted by weak economic data across the region, the European Central Bank had earlier cut its benchmark interest rate to a record low of 0.5%. The bank also hinted that it was willing to initiate further cuts if the economy worsens.
Separately, an index measuring the level of consumer confidence in economic activity in Germany showed an improvement for the month of June. The Gfk German Consumer Climate Index rose to 6.5 from 6.2 in the previous month.
Economic and income expectations showed a slight improvement, while willingness to buy remained at an extremely high level.