Pregnant Brazilian supermodel Gisele Bundchen showed off her baby bump as she relaxed in a bikini at a beach in Florida, USA. The 32 year old, who is expecting her second child with NFL Patriots quarterback Tom Brady, looked radiant in an animal print bandeau bikini top and covered her head with a straw hat while sunbathing with a friend. Bundchen later slipped into a short black kaftan and carried a brown bag, as she left the beach.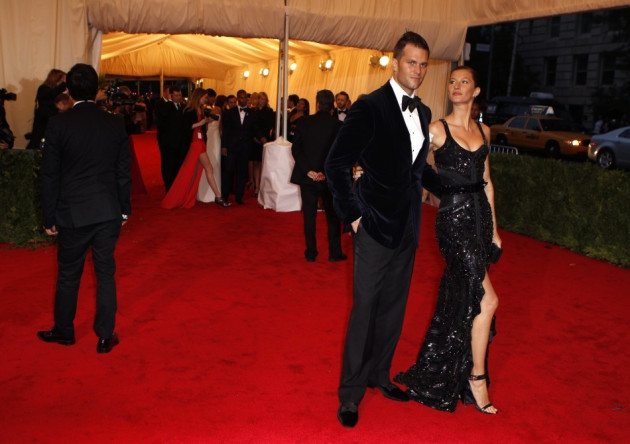 The Victoria's Secret model was reported to be expecting her second child in August. Bundchen already has a son, Benjamin, 3, with Brady, and is step-mother to Jack, 5, Brady's son with ex-wife Bridget Moynahan. However, the Brazilian stunner has also admitted she wants more children and loves being a mother.
"I want more kids for sure but I don't know when," she told Vogue in 2010, adding, "Right now I have my hands full! I'm feeling very lucky. For Benjamin, his big brother is his hero. Jack comes in and Benjamin has a big smile. He wants to follow him around. Anything he does, he's just in awe of him like, 'Oh my God!'"
"We really do love to travel, but being parents, we travel less now than we have in the past," the Brazilian stunner told People last year, adding, "There is nothing more rewarding than to come home and seeing them after a long day of work."
Meanwhile, Bundchen also spoke on sibling rivalry in her household, clarifying that Jack and Benjamin were now inseparable.
"He's [Jack] the sweetest kid," she added, "Sometimes siblings can get in each other's space. He was used to having all the attention and then when you have to share, you don't like it. Overall they really get along and I'm very lucky."