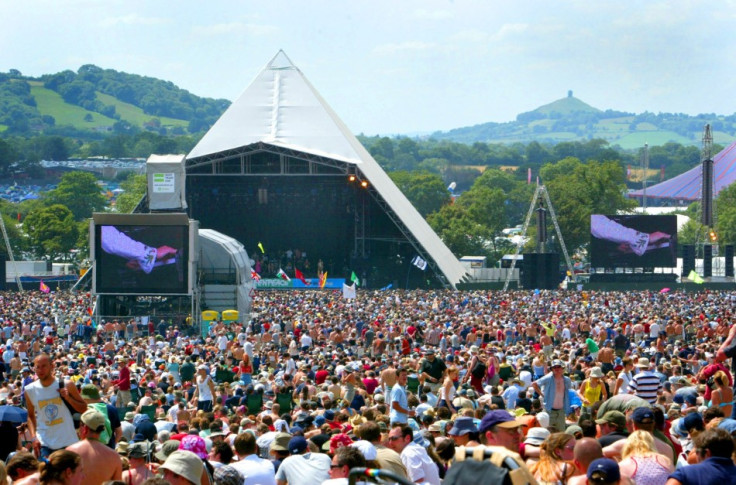 As the music festival season hot's up so will the risk of online ticket fraud. A new report published today from GetSafeOnline .org has revealed that one in ten people have been a victim of fake and bogus tickets. As well as this, the report has found that half of the online websites that are offering tickets for Glastonbury and the V Festival are bogus. Police and insurance figures claim that the fake and bogus ticket markets have cost the United Kingdom £168m. The new reports is designed to alert people to the ways in which bogus ticket websites operate as well as showing how easy it is to be fooled by sites claiming to sell tickets for your favourite band or festival.
The report concluded that half of the ticket websites now sell bogus tickets. There is an increasing ick to the UK consumer because of how big the festival market has become. With festivals spring up everywhere from Cornwall to Glasgow, more and more people will be risking their money in buying fake or bogus tickets. Cyber security experts are expecting a surge in fraud this summer as the market increases further. The problem has become even greater to police when we consider that these companies are now paying for search advertising (eg. Google ad words) so that their fake sites appear at the top of event search results
Online ticket fraud is a year round problem but it is growing as the festival and music scene expands every summer. Before it was easier to police as people would buy tickets on the day of the concert they would like to see. Nowadays, tickets are available months in advance and people are more inclined nowadays to wait to buy tickets last minute. This has opened up the bogus market and as competition grows the problem will only get worse. Tony Neate, managing director of GetSafeOnline.org, the UK's national internet security initiative, said: "Criminals used to have only one opportunity to sell fake tickets - on the day of the event. Now they have access to a huge number of potential victims over a period of months in the run up to the event.
Francis Maude, minister for the Cabinet office responsible for cyber security has reiterated the need for vigilance on the internet. He said: "The threat to consumers is very real. As well as financial loss, fake ticketing sites may also put consumers at risk from viruses and other malicious software. The internet is a great tool and helps us to buy what we want easily and economically, but we need to make sure we are vigilant."
GetSafeOnline.org has published the best way to avoid scams and the checks that all consumers should go through before buying any tickets online.
Check on the band or venue website and see who their authorised sellers are. This is the best way to avoid scam sites.
If you're still unsure, it is worth considering the following points:
Have you heard of the ticketing company or site before? Many fake ticketing websites try to lure you in by using familiar names in their website addresses or by trying to assure you of their validity by sounding 'official'. It can sometimes be very difficult to tell on first looking at a web address or company name whether or not you should trust them, so always look deeper unless it is a name you already recognise and trust
Is there a physical office address for the company listed on the website and, if so, where is it? If the address isn't obvious - on the home, contact or booking pages, for instance - or is hidden away in the Terms and Conditions or missing altogether, then you might want to look for tickets elsewhere
Is it only possible to contact the company online? If the only way of contacting them is through email or an online contact form then they are already making things difficult for you. No postal address or phone number? Then it's probably best to avoid!
Is the site offering tickets to events that other sites have sold out, or to events where the tickets are yet to be released? If so question why this is, do they even have the tickets they claim to have.